Feeling somewhat lazy guilty after suspending work on the bathroom a couple of months ago after removing only a half dozen wall tiles, I made an effort to resume activity this morning.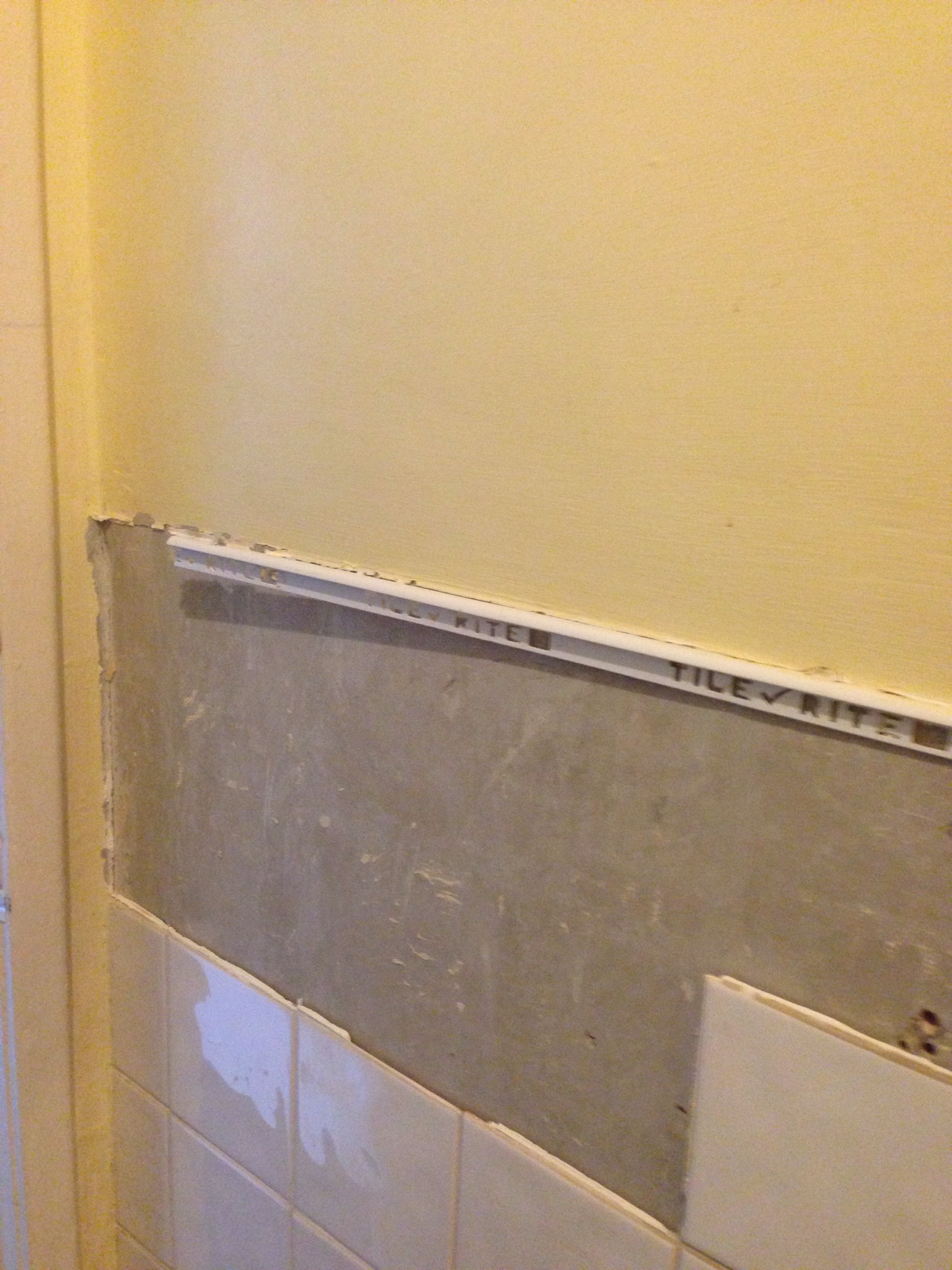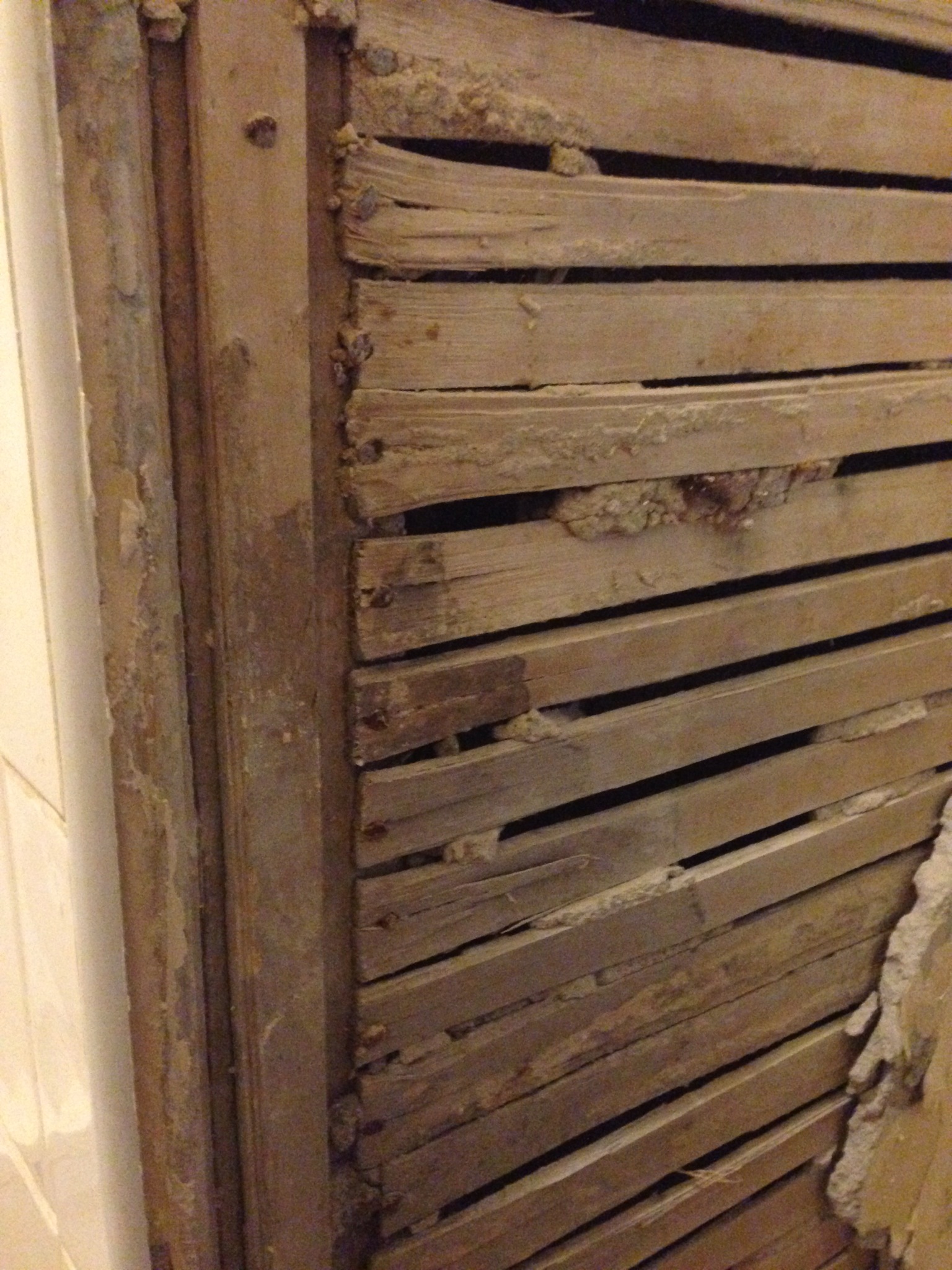 There was quite a difference in the ease of tile removal between the 19th and 20th Century walls, the tiles on the 1980s wall took hardly any effort at all.
I prefer the older walls though, even though the plaster came off too.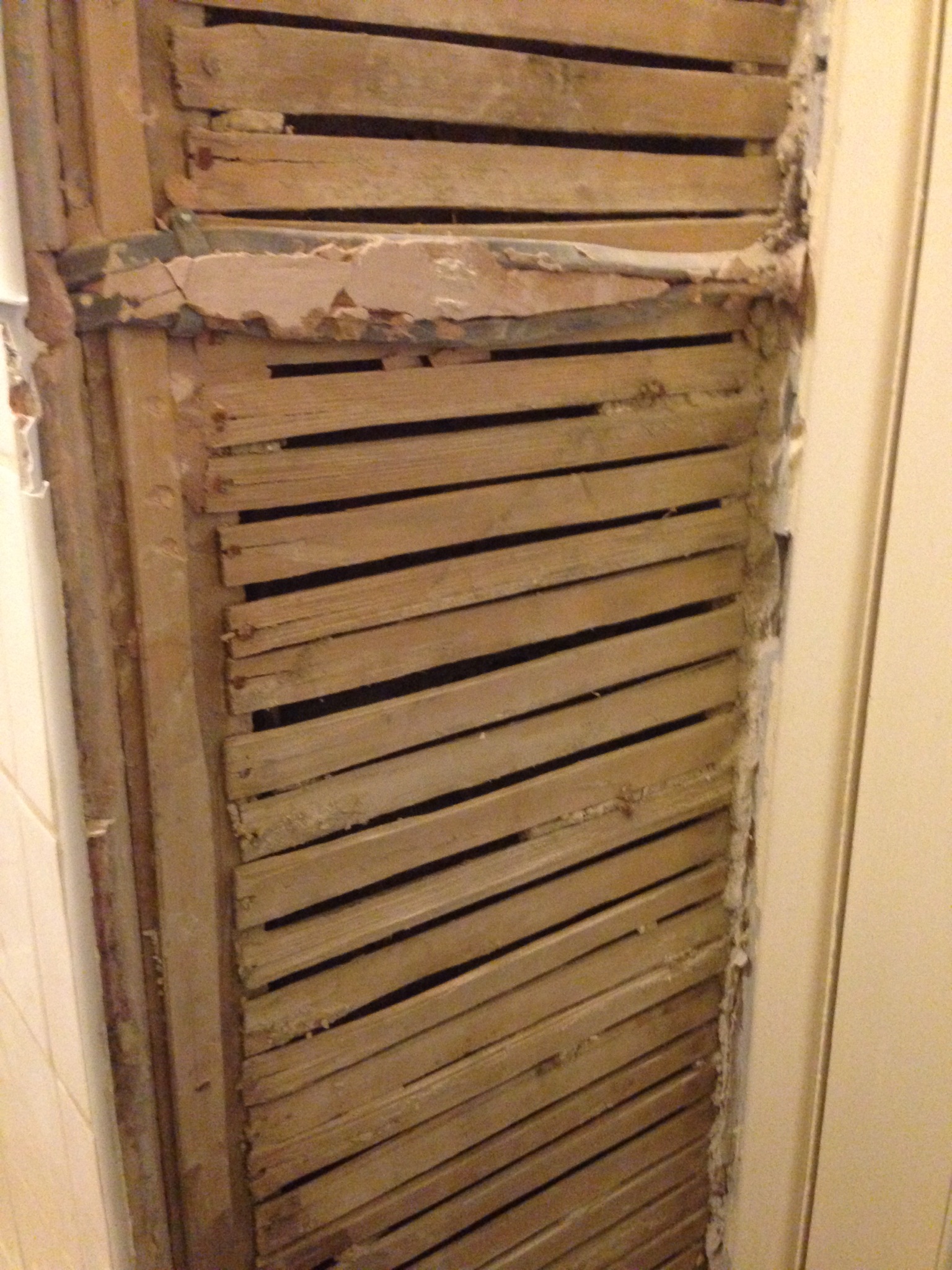 I've removed some of the old slats, I thought I might be able to fit in a cupboard and the wall cavity is wasted space. Alternatively, I could strip off all of the wooden slats and replace with plasterboard.