Today began with a mild hangover. A lie-in prevented anything major.
When I emerged from my sleep of weird, but now long forgotten, dreams, I was greeted by mid-morning sunshine. Which prompted me to take a picture of my zombie garden.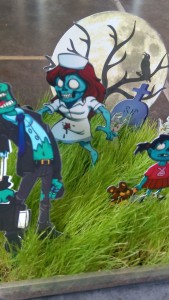 Which is looking much better now that the grass is getting longer. This afternoon, we went shopping for festival supplies.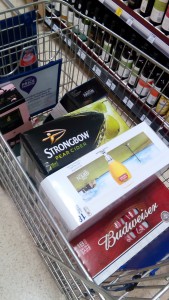 Five boxes of beer, two boxes of wine and a bottle of vodka should just be enough. Although my second in command will also need supplies.
This evening, I caught up with yesterday's Graham Norton show on iPlayer; I don't often watch it, but Cyndi Lauper was one of this week's guests.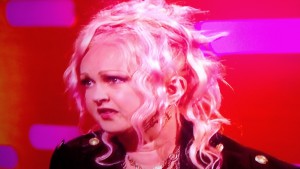 OK, I know she's had some work done, but she still looks great for 61. And her voice is holding up pretty well too.
I then watched Soaked in Bleach, the film about the days leading up to Kurt Cobain's death. There was the expected murder/conspiracy theory, with a possibly forged suicide note. But, even if those arguments are discounted, it's clear that something weird was going on. It's worth watching.
I have housework tomorrow.