Daily Archives:
19/09/2017
While I'm very happy with my crowdfunded GPD Pocket, I do still read the comments from fellow backers on Indigogo.
Every now and then, someone will leave a tip about a decent accessory, a case, power supply, or usb stick. There's also the occasional piece of advice about O/S downloads.
I also enjoy GPD's responses. For examply, when asked about the non-delivery of a replacement hall sensor, the response was as follows.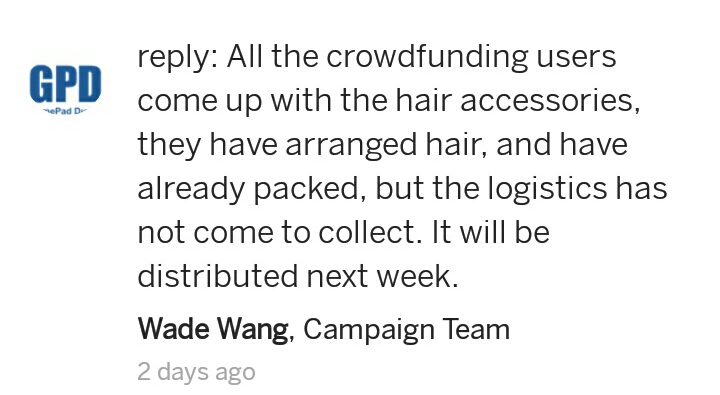 At least, I think that's what it was about. Delivery in general is also a common cause for contact; recipients in Japan and Russia, in particular, seem to be experiencing delay. One backer, from Russia, recieved this reply.