The high level bridge is my most favourite bridge. Its restoration over a decade ago was remarkable, turning an old blackened monster into a thing of beauty.
In recent years, though, grafitti has made something of a mess of the structure. Apparently, the estimated cost of a clean-up is around £40,000. Removing the mess would probably be a waste of time, however. The underlying cause would remain and the grafitti would doubtless return. Kids.
It may have seemed cute in the beginning, but the addition of hundreds of locks has attracted lovesick teenagers. Who, in addition to leaving a token of their undying love, leave the names of their loved ones, friends and words of youthly wisdom.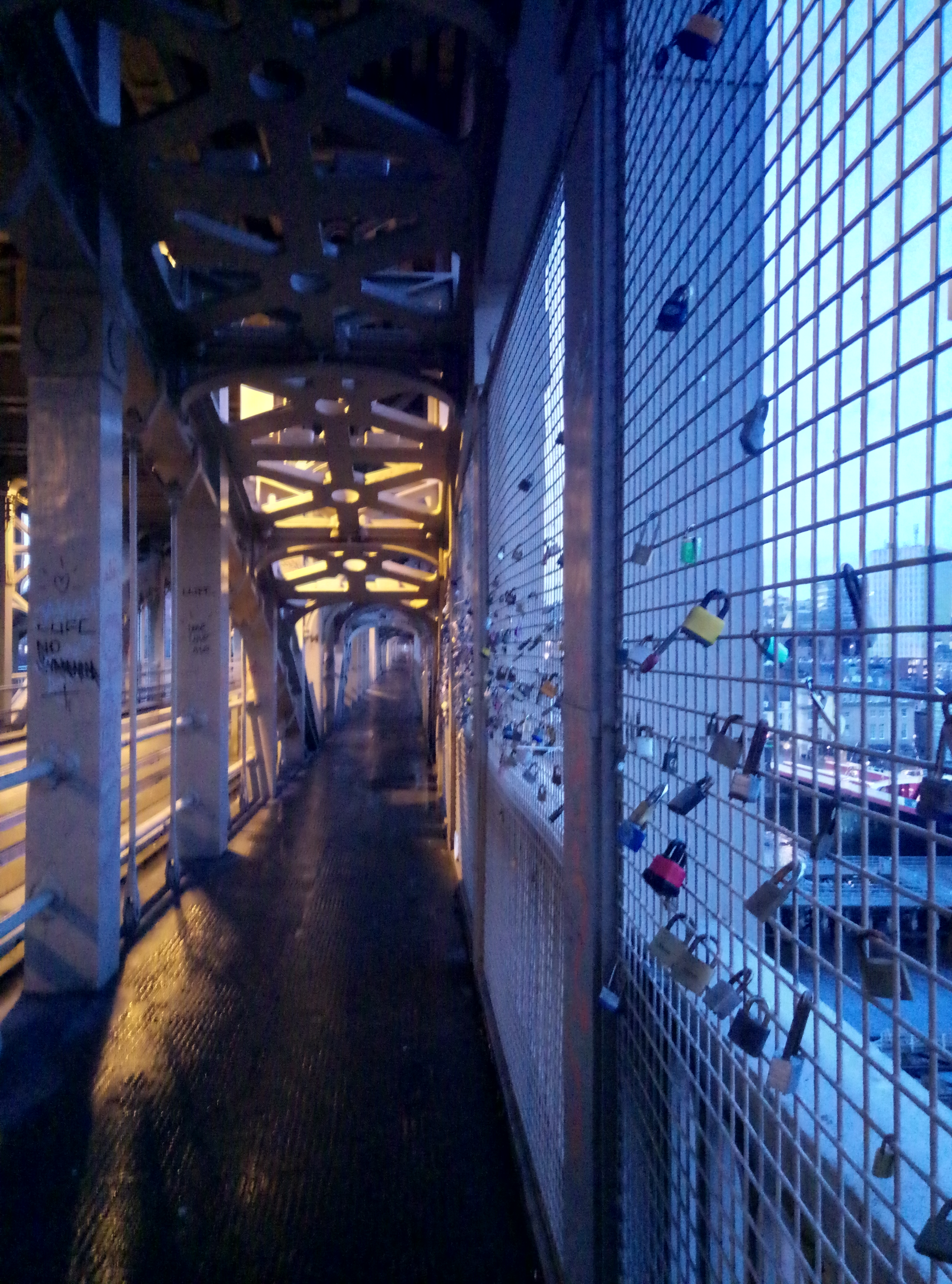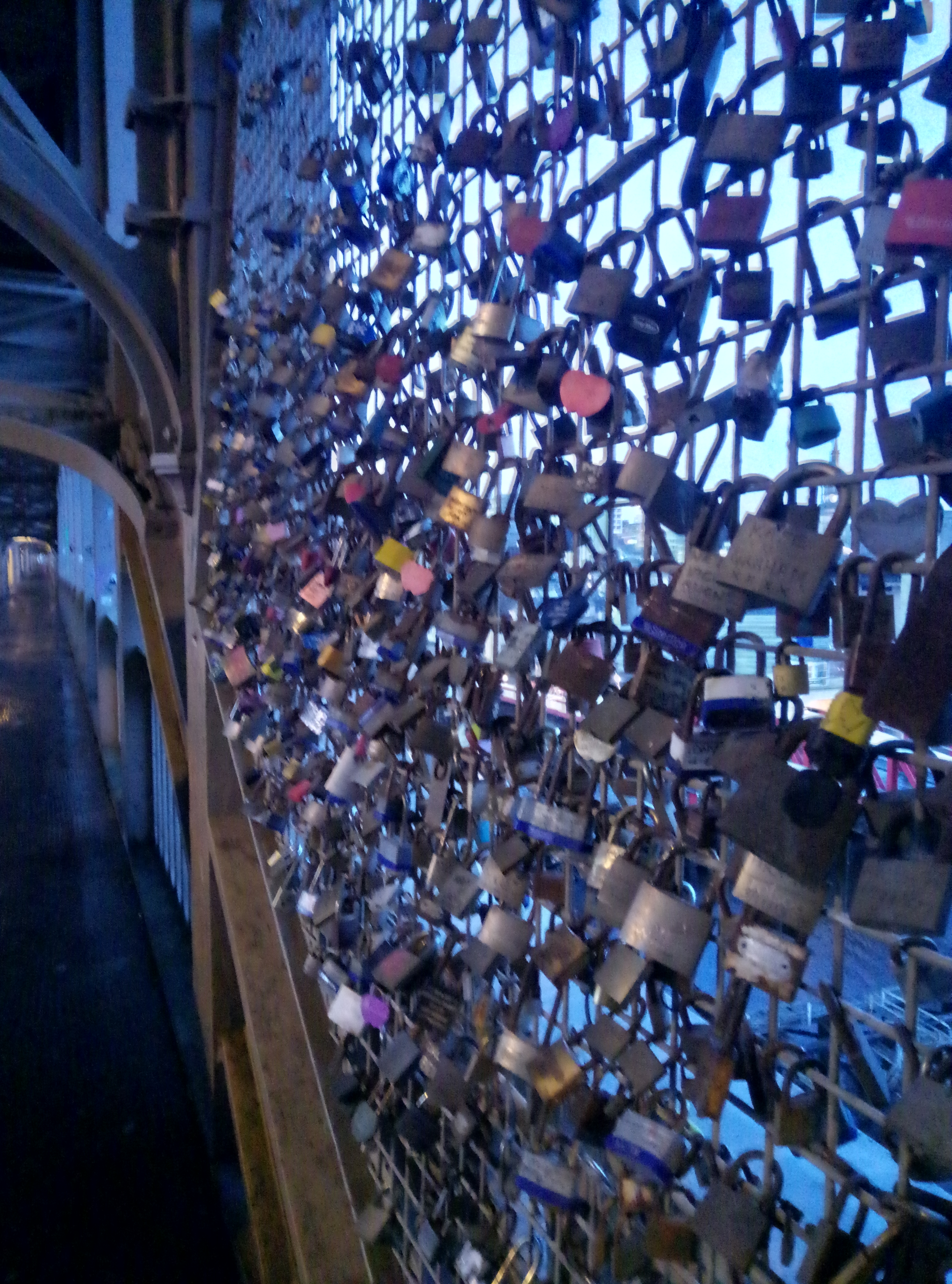 Personally, I'd remove them all and throw them into the Tyne. Along with any returning teenagers.
As an aside, there's an interesting trick of light in the first picture. I was alone on the bridge.