Screws too small for the job and high winds, something one needs to accept when living on a hill, recently led to the external camera parting company with the wall.
All fixed now though (top right). Despite my fear of heights.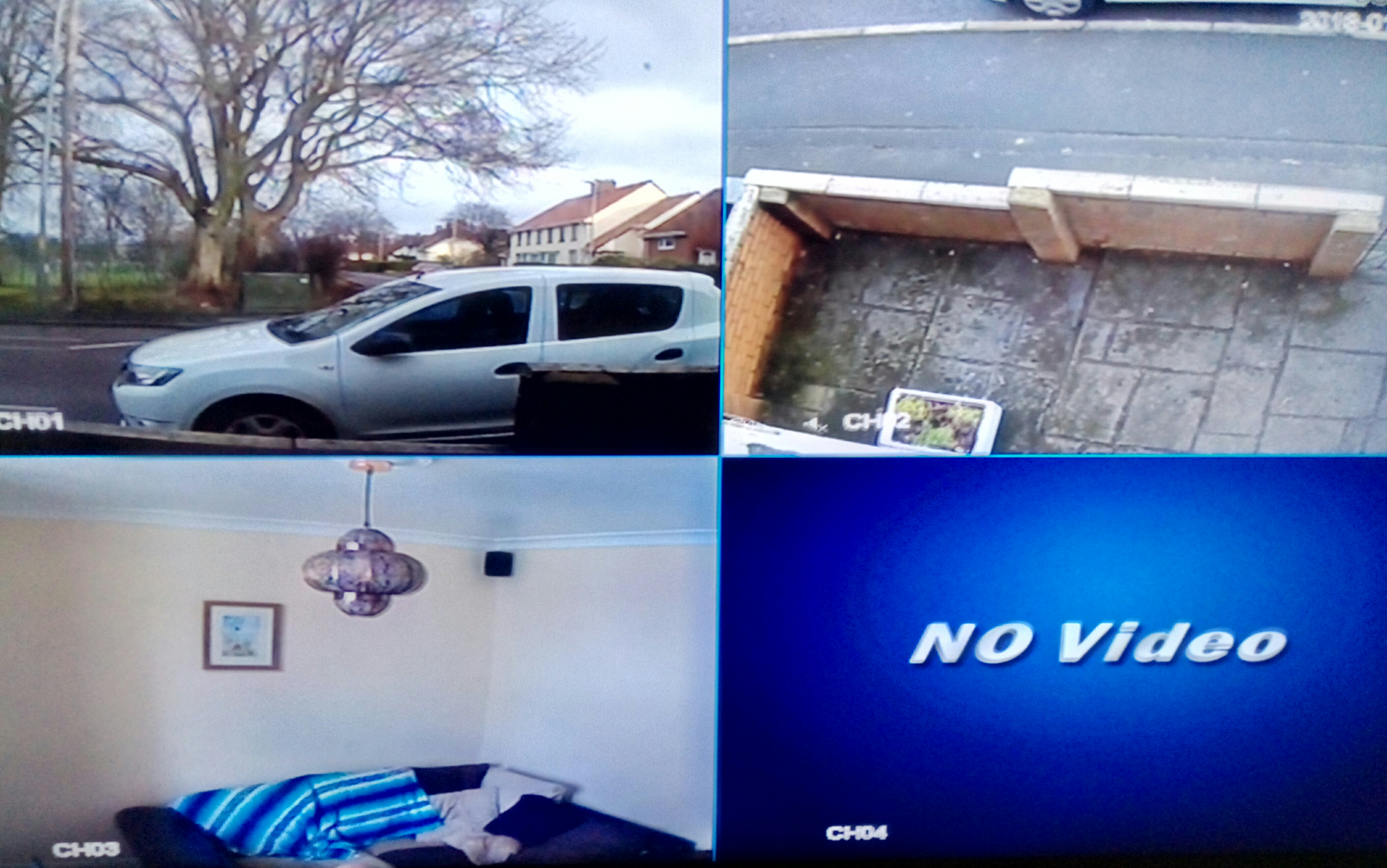 There isn't a problem with the no video camera; I've not gotten around to connecting it.