I originally posted this picture one Sunday afternoon in 2009.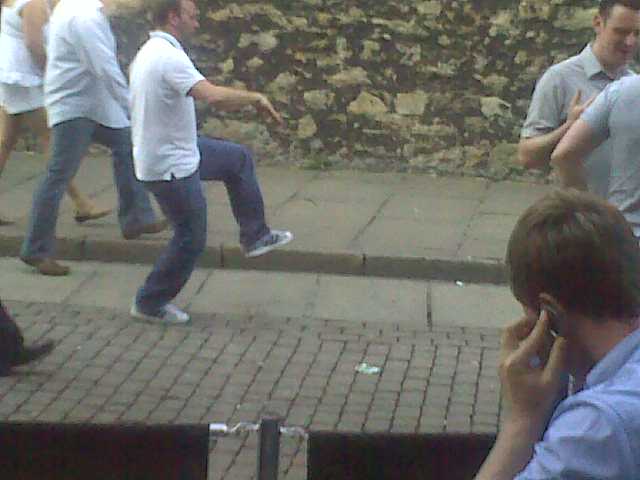 We used to have a pretty regular family thing in the late 00s; lunch in Baroque (renamed Aspire, then Establishment) on a Sunday afternoon.
On that particular afternoon, if I recall correctly, there were some decisive football matches which would determine which of Newcastle or Sunderland would be relegated.
I've no particular interest in football, but I found myself annoyed by the party atmosphere in Sunderland. Sunderland didn't actually win their match, but neither did Newcastle.
So, the man above was dancing in celebration of Newcastle's relegation. I do accept football rivalry, of course. But sometimes it goes too far. It went too far that particular day. Which is why I probably remembered dancing man.
With Sunderland's second relegation in two years, I wonder whether he's still dancing.