While enjoying a hard earned beer or two in the garden, the woodpigeon arrived. He sat on the fence for a few minutes, looking at the bread, in his tray, on the table next to me. He bottled it and flew off.
And returned a few minutes later.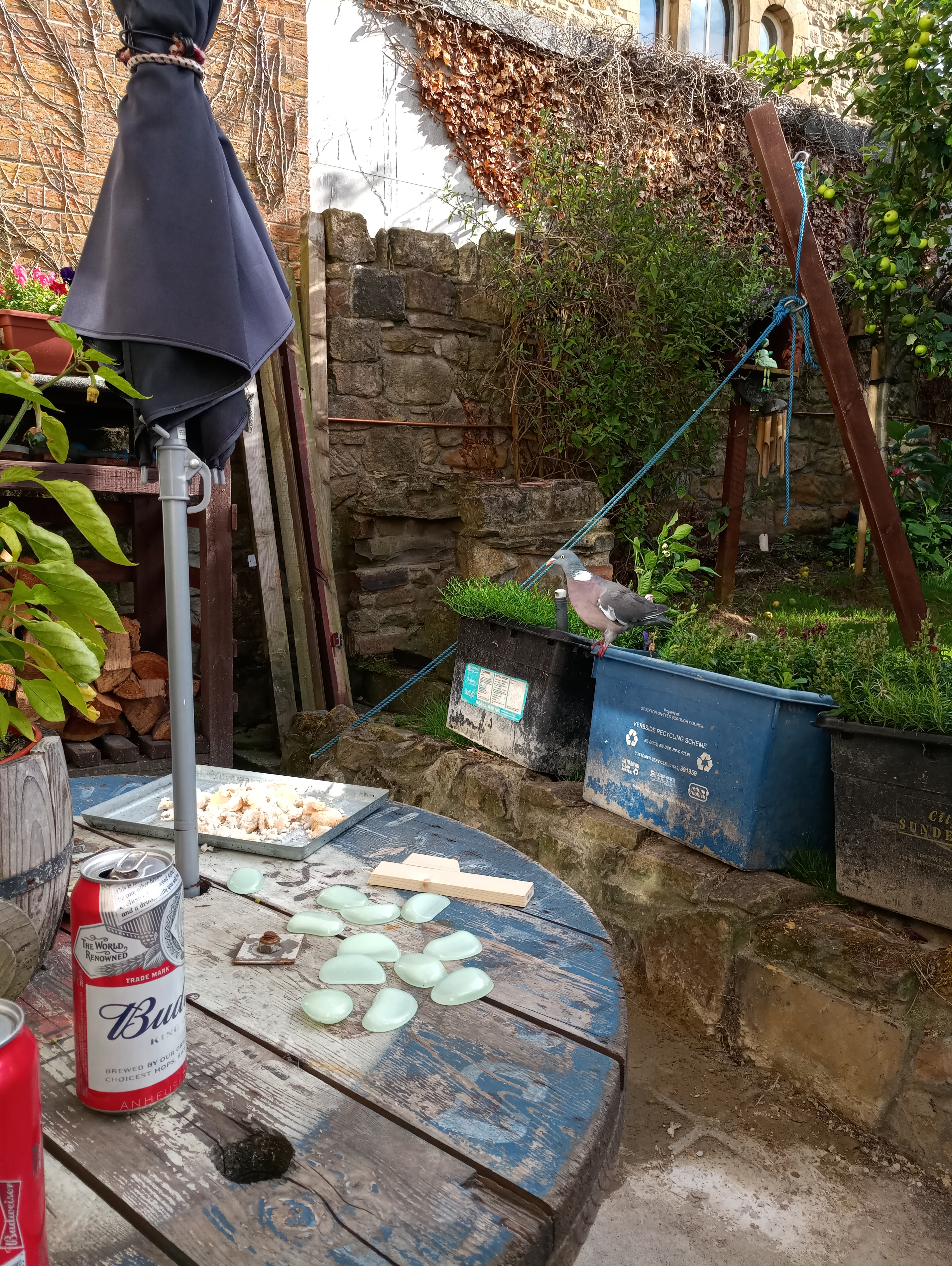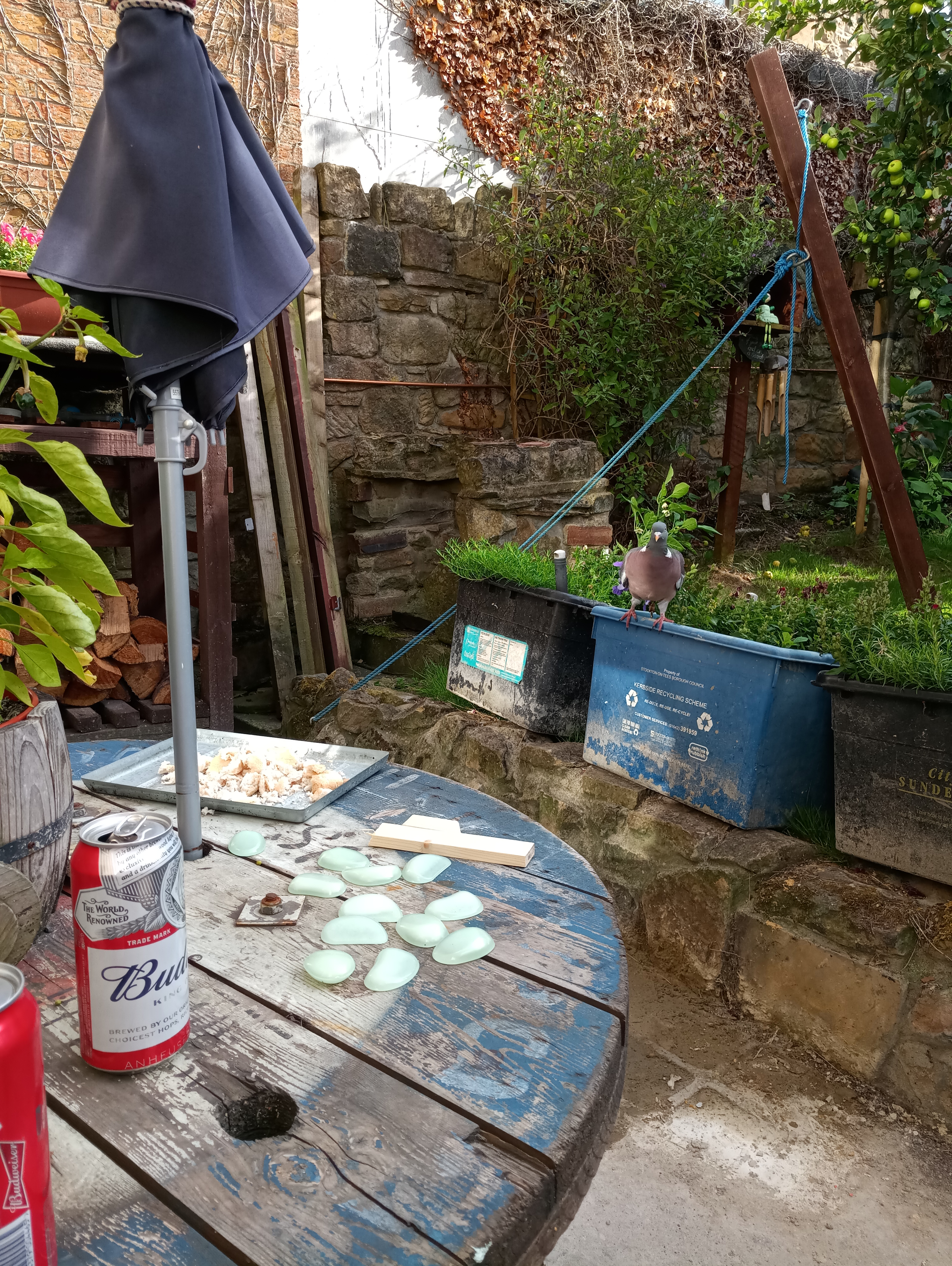 Then, he jumped onto the table next to me.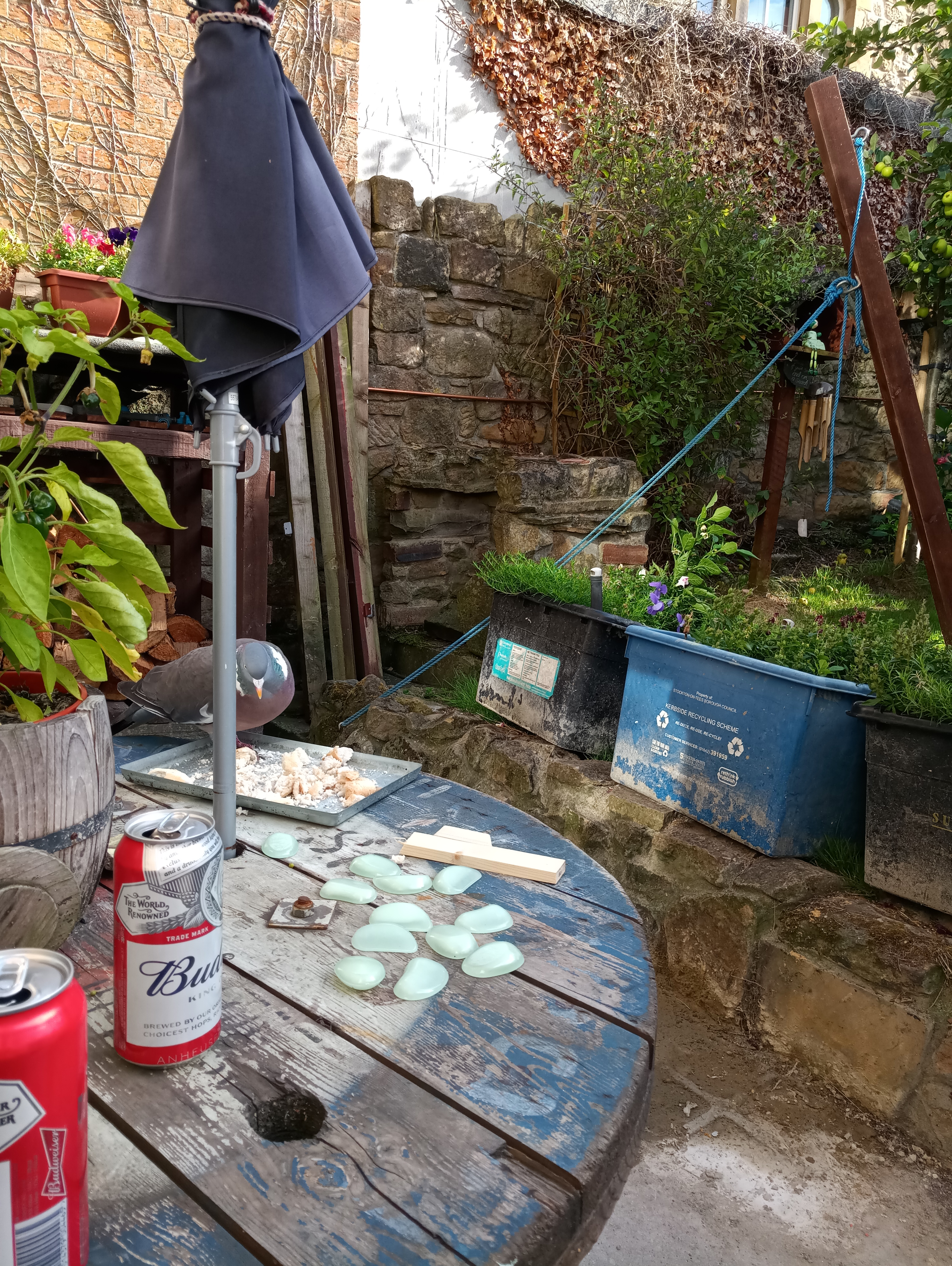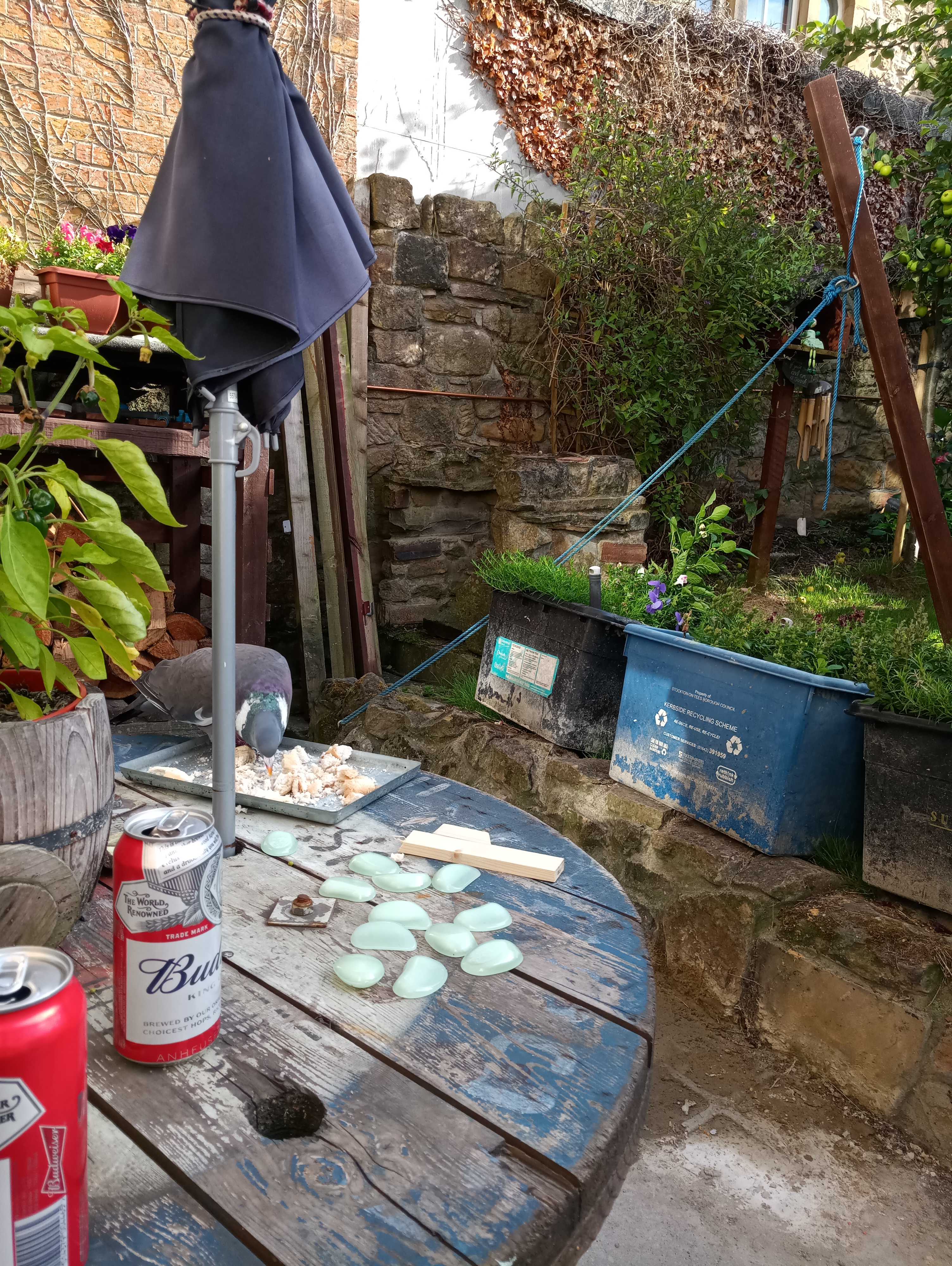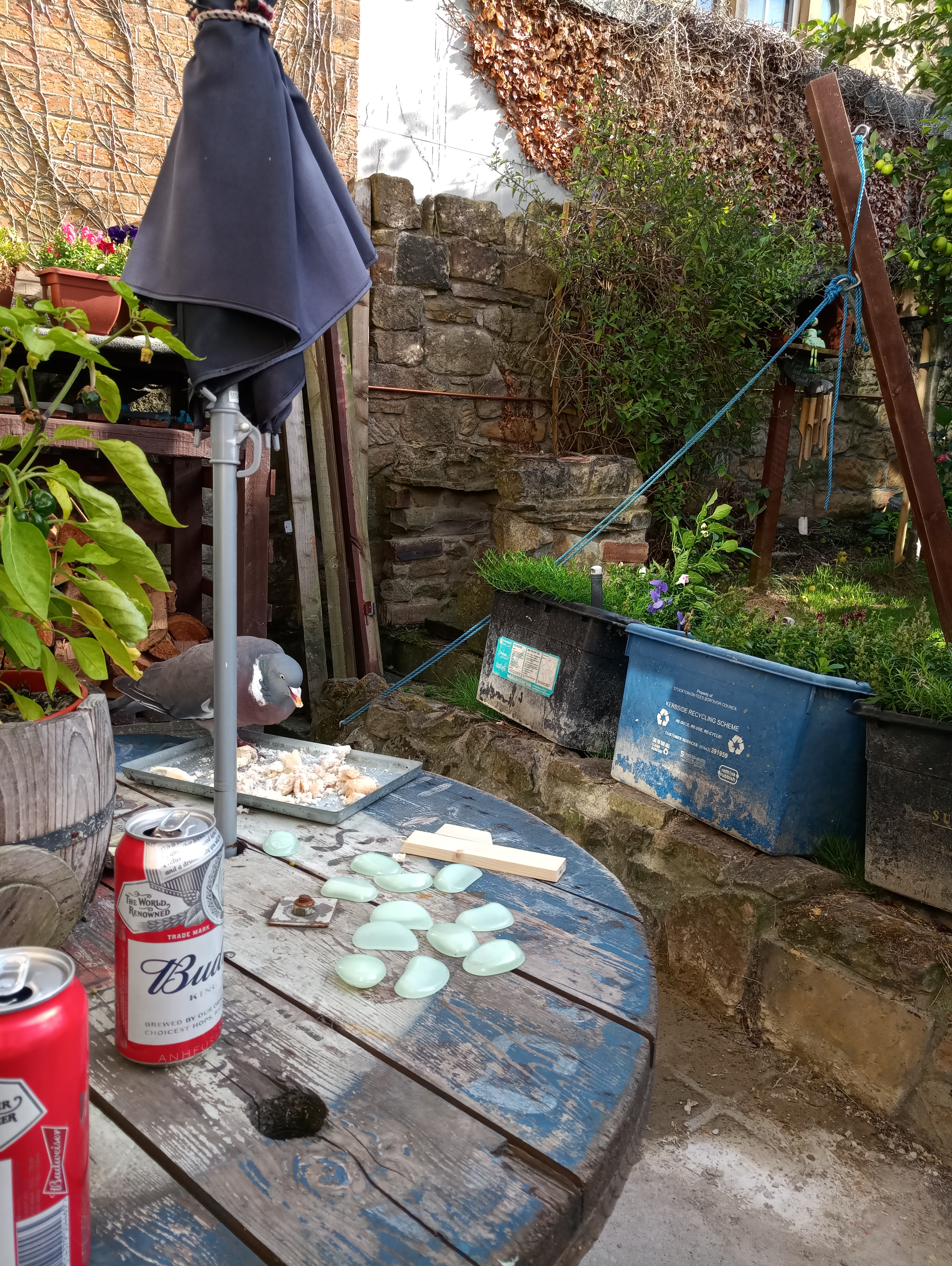 We've noticed for a while that he recognises us. He hangs around for food when he sees us in the garden, or through the kitchen window, so we're clearly associated with pigeon food.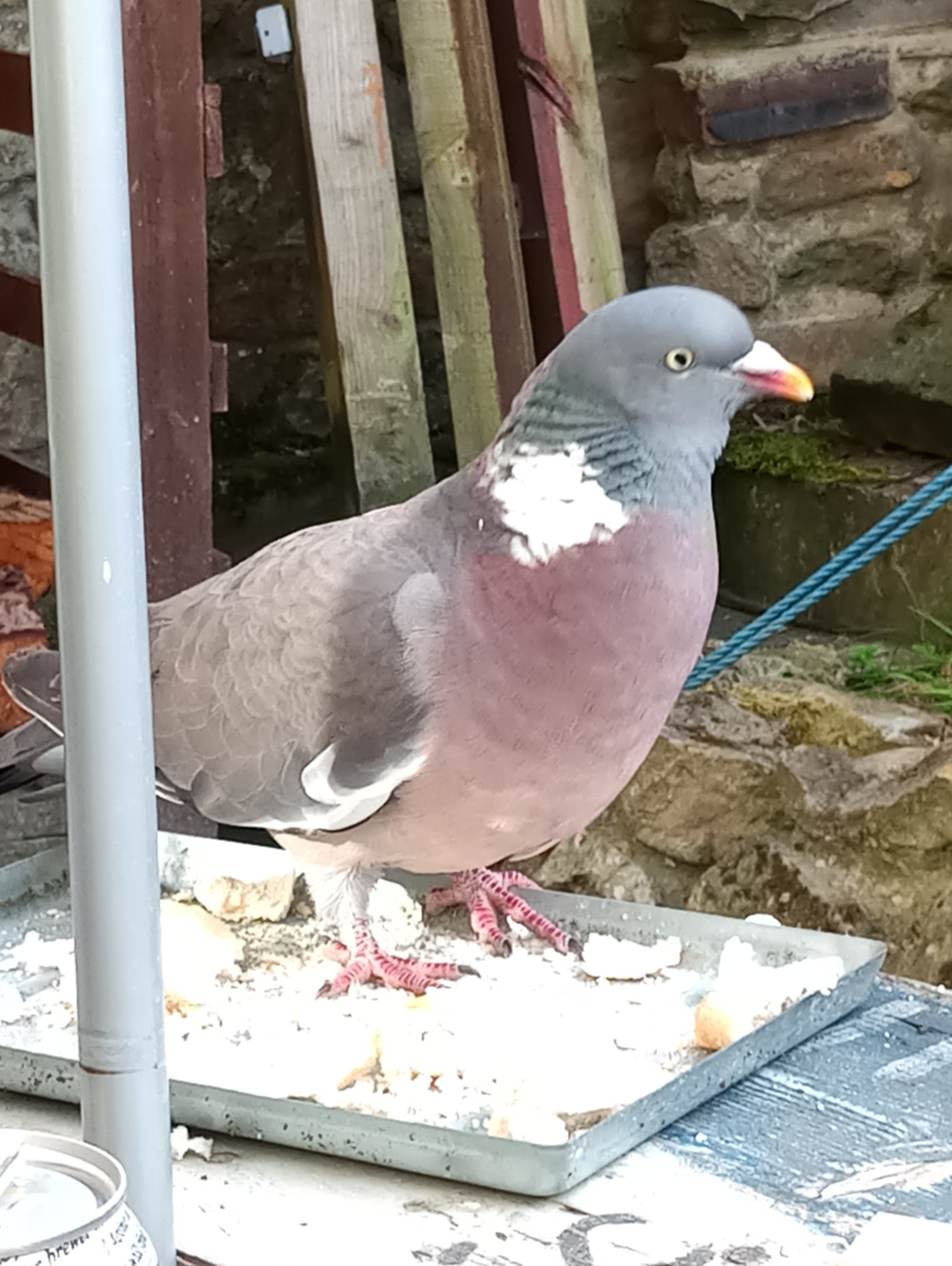 He's putting on a bit of weight, so I guess we should get him back on porridge.