We're staying in a pub tonight. A nice one too, the Wrens.
Thought I'd have a pint of Guinness while I wait for my second in command's arrival (from Manchester). Unfortunately, the keg ran out. On the other hand, the Guinness was free.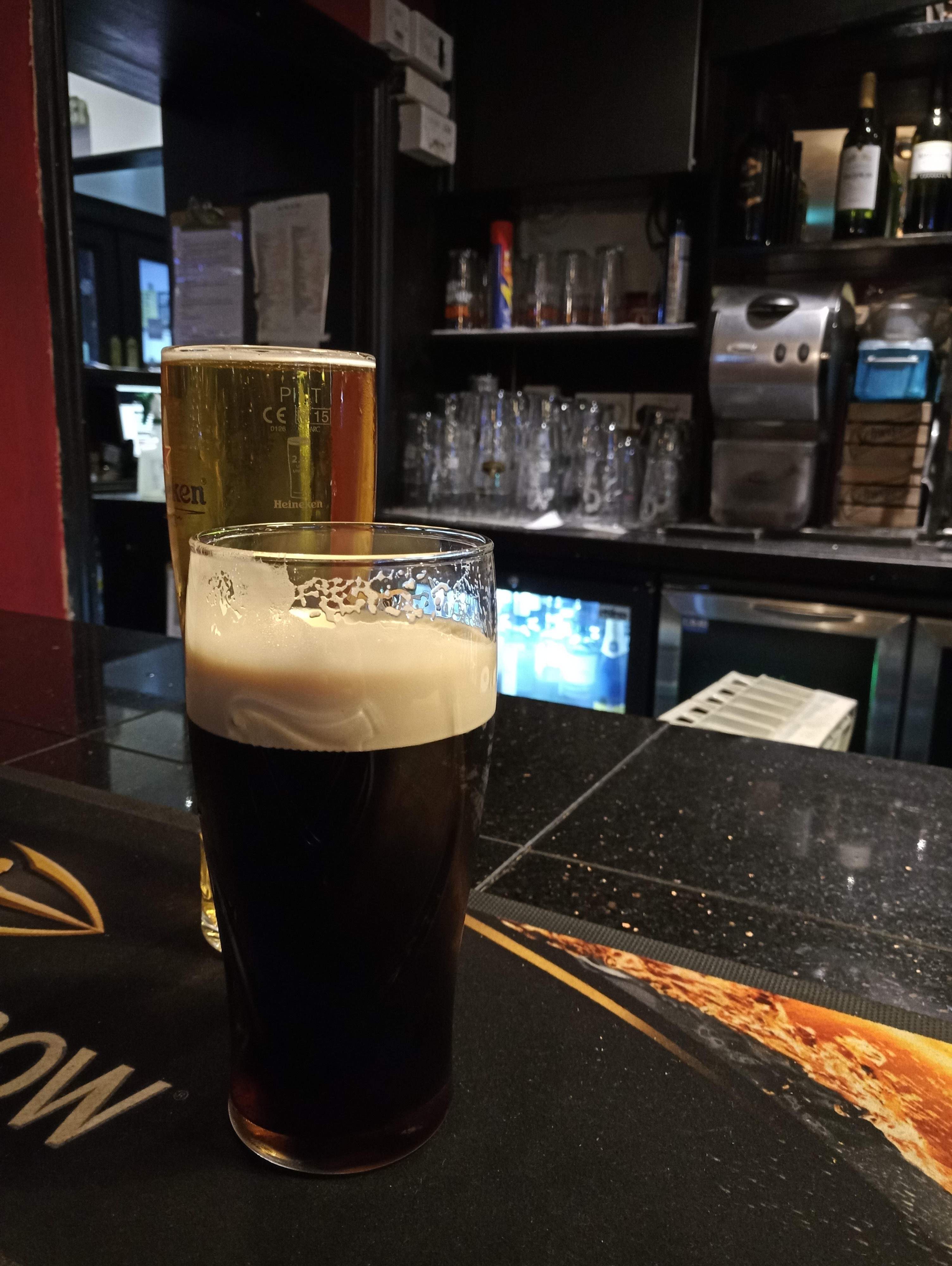 There's a discount at the bar for guests to. Might stay here again.