We've had a packed few days. Friday evening was mostly spent in Trillians, where a bunch of us went to support a bloke we (mostly) know separately.
That's him on drums.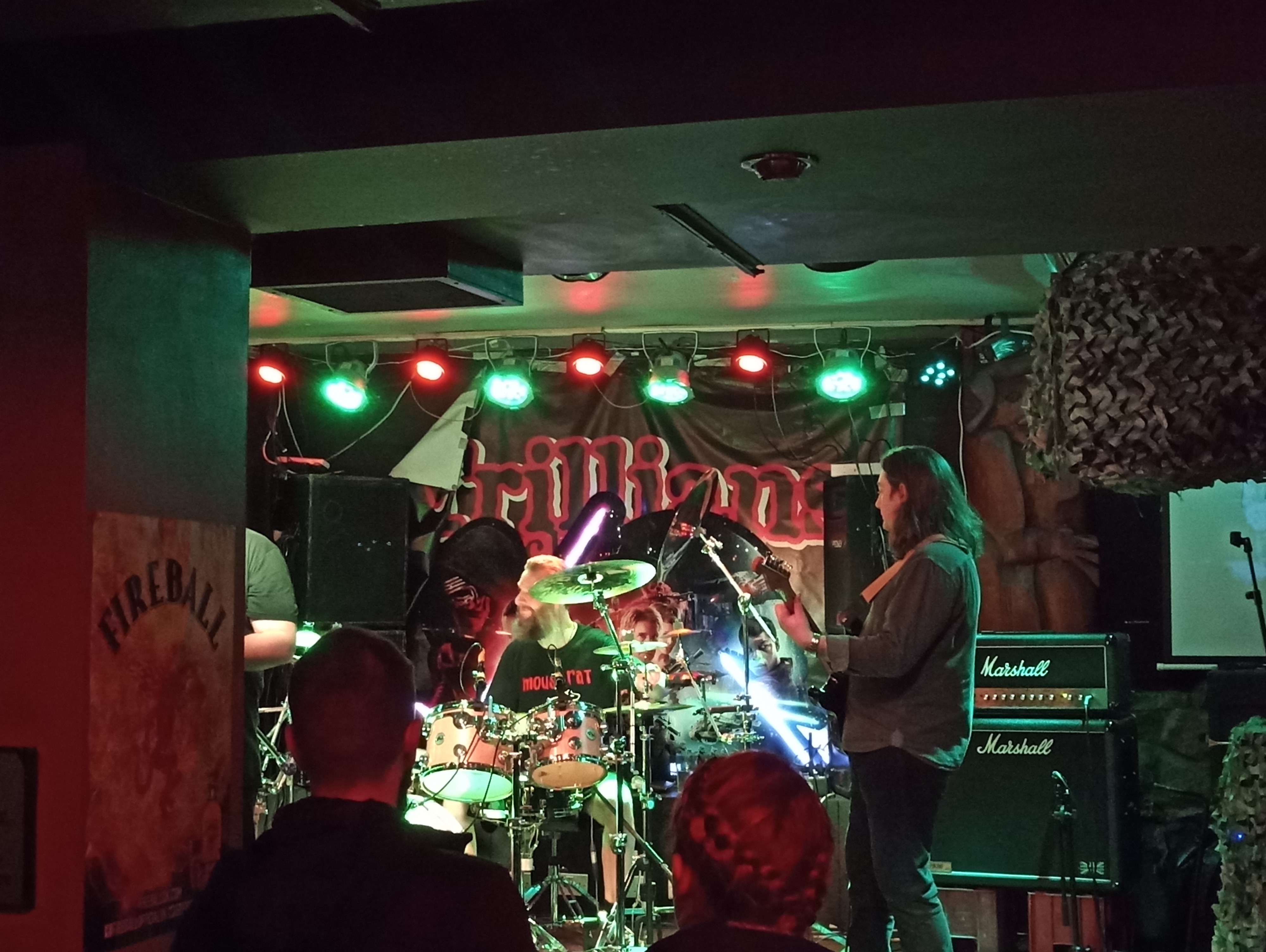 Afterwards, my second in command and I caught a cab to our local. Where we caught the last part of a set from Beyond Madness.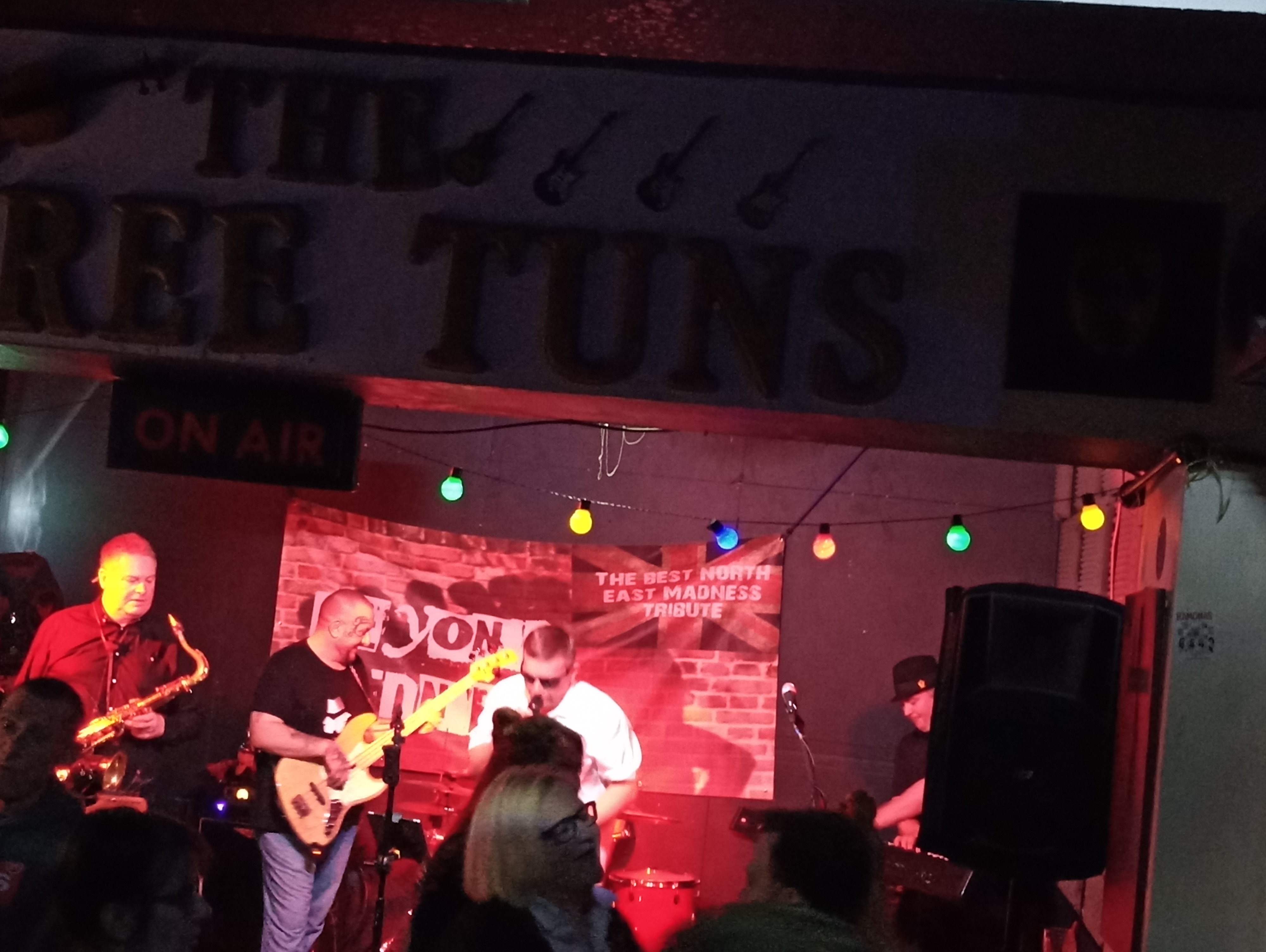 Saturday was spent in Durham, with nice people.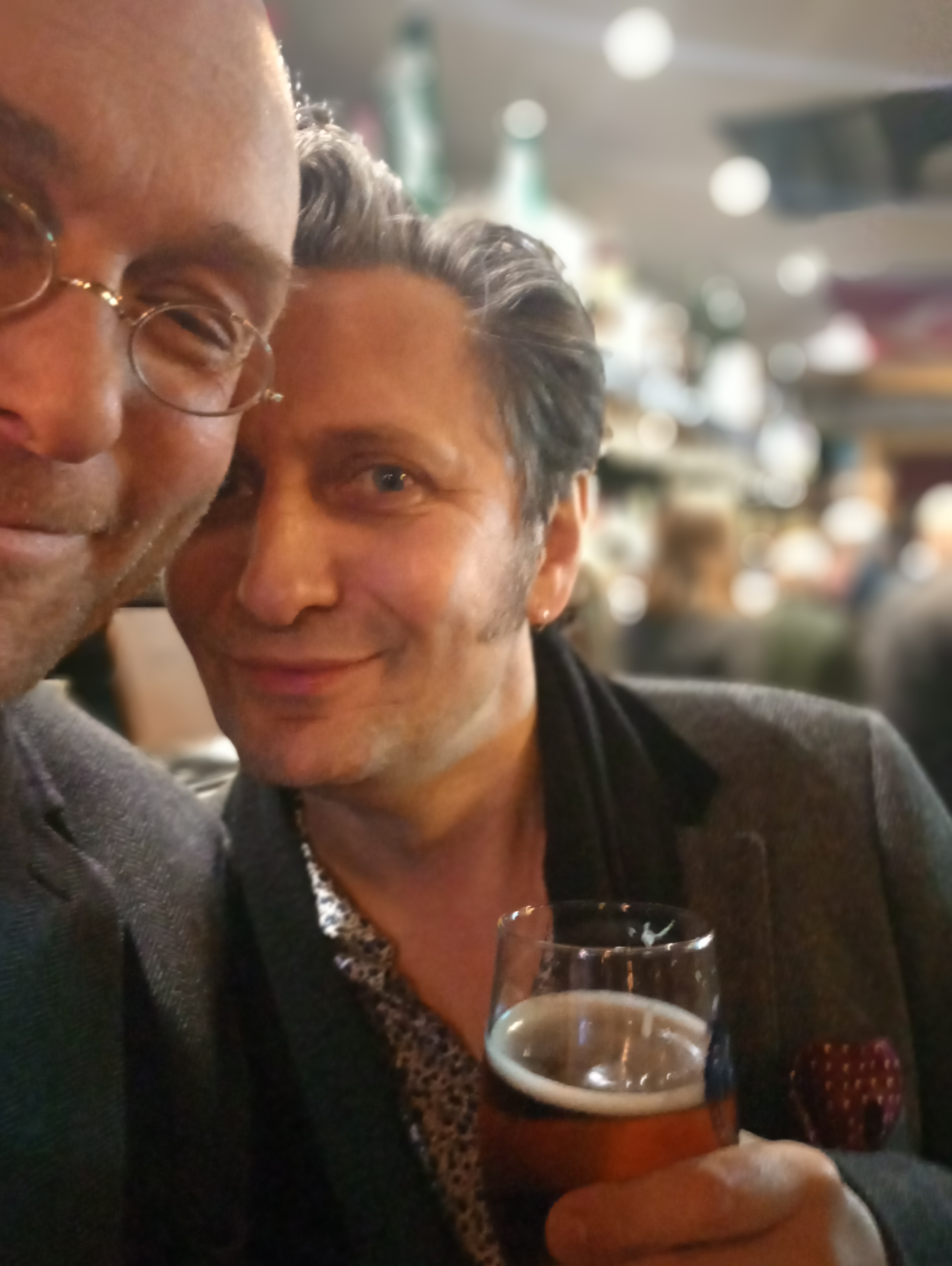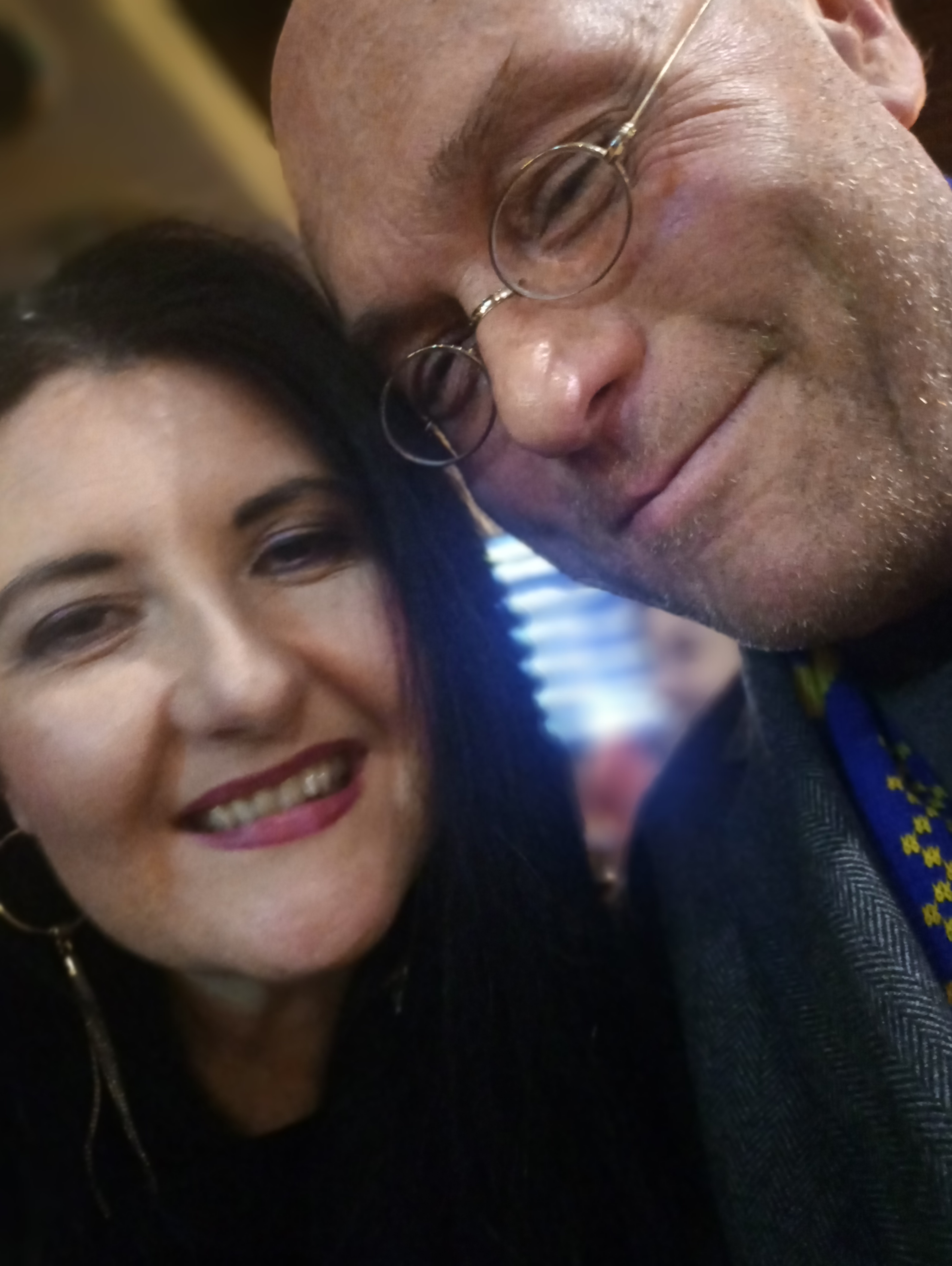 Who fed us with lovely food.
Returning home on Sunday, we called off at the Hungry Vegan for hot dogs, then walked to Ouseburn where old furniture was purchased.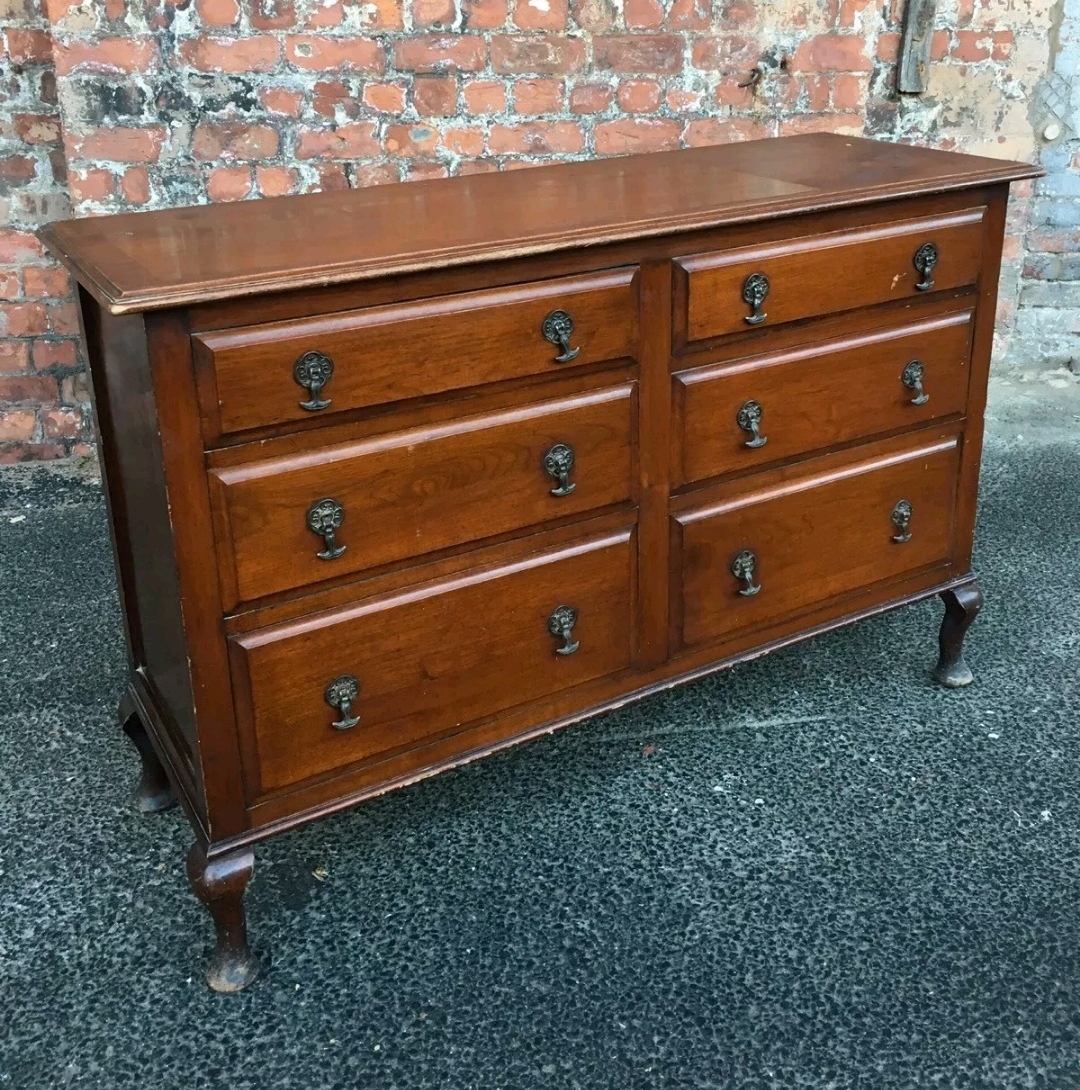 It needs a little work, but really only a little. There was beer in Arch 2, the Cluny, the Cumberland Arms, the Free Trade Inn and the Tyne Bar. And our local. We called in there too.
Cool bird boxes were discovered.
That's the Cumberland Arms in the background.
The river looked nice on our walk back along the quayside.