After watching this morning's cycling, I made my daily trip to the storage yard; this time to fit carpet.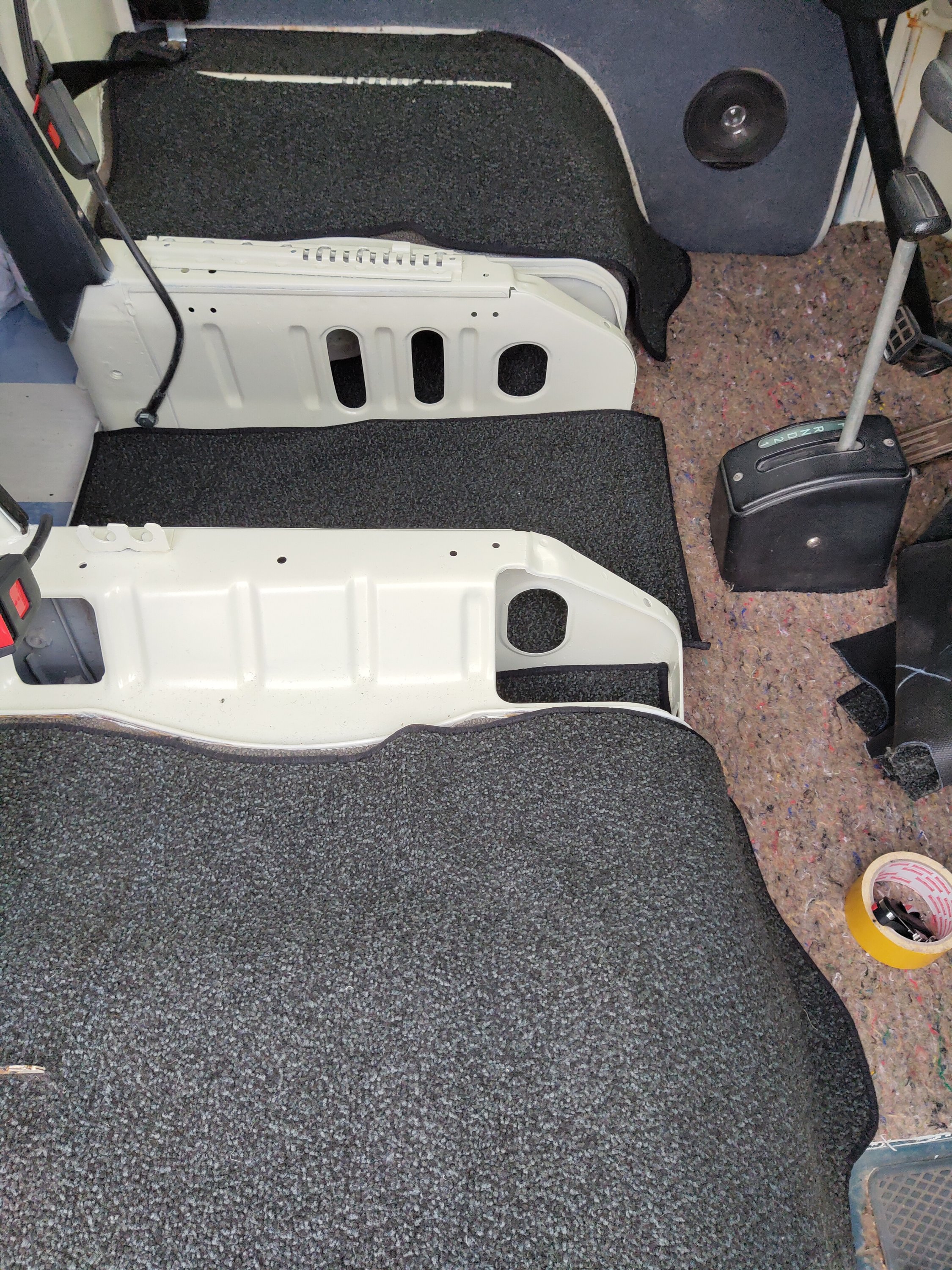 Unfortunately, I'd been supplied with a set of Right Hand Drive carpets, so the main cab floor piece doesn't remotely fit.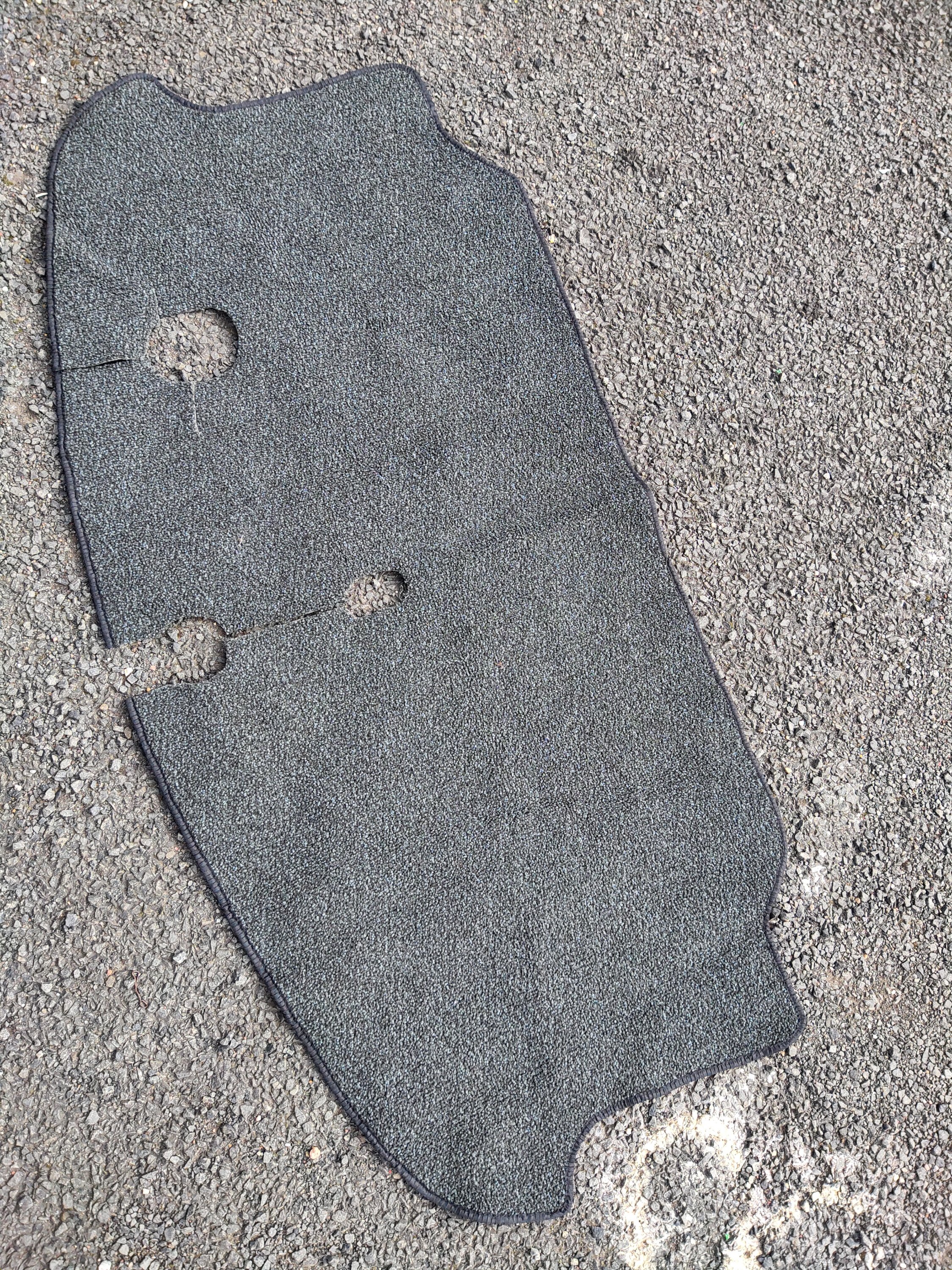 Which means I need to wait for a replacement before we can re-fit the front seats. This is something of a pain since the van's booked-in for re-upholstery on Monday.
One positive, though, is the carpet provided to cover the (not very attractive) under seat storage compartments.