… Gainsborough shower. So, I bought a new shower after moving into this house 17 years ago.
After just a couple of years, the first problem arose. A smell. A weird electrical smell. This was soon followed by (since I'd not conclusively identified that the shower was the source of the smell) smoke.
Electrical stuff was fixed (don't ask me exactly what) and everything was fine.
Regrettably, the shower expired after seven or eight years (from installation). While realising that this was a little early, I bought a replacement internal unit. I even fitted it myself. It wasn't too painful a process and I even remembered to turn off electricity and water.
And it worked.
Here's a picture of the shower unit.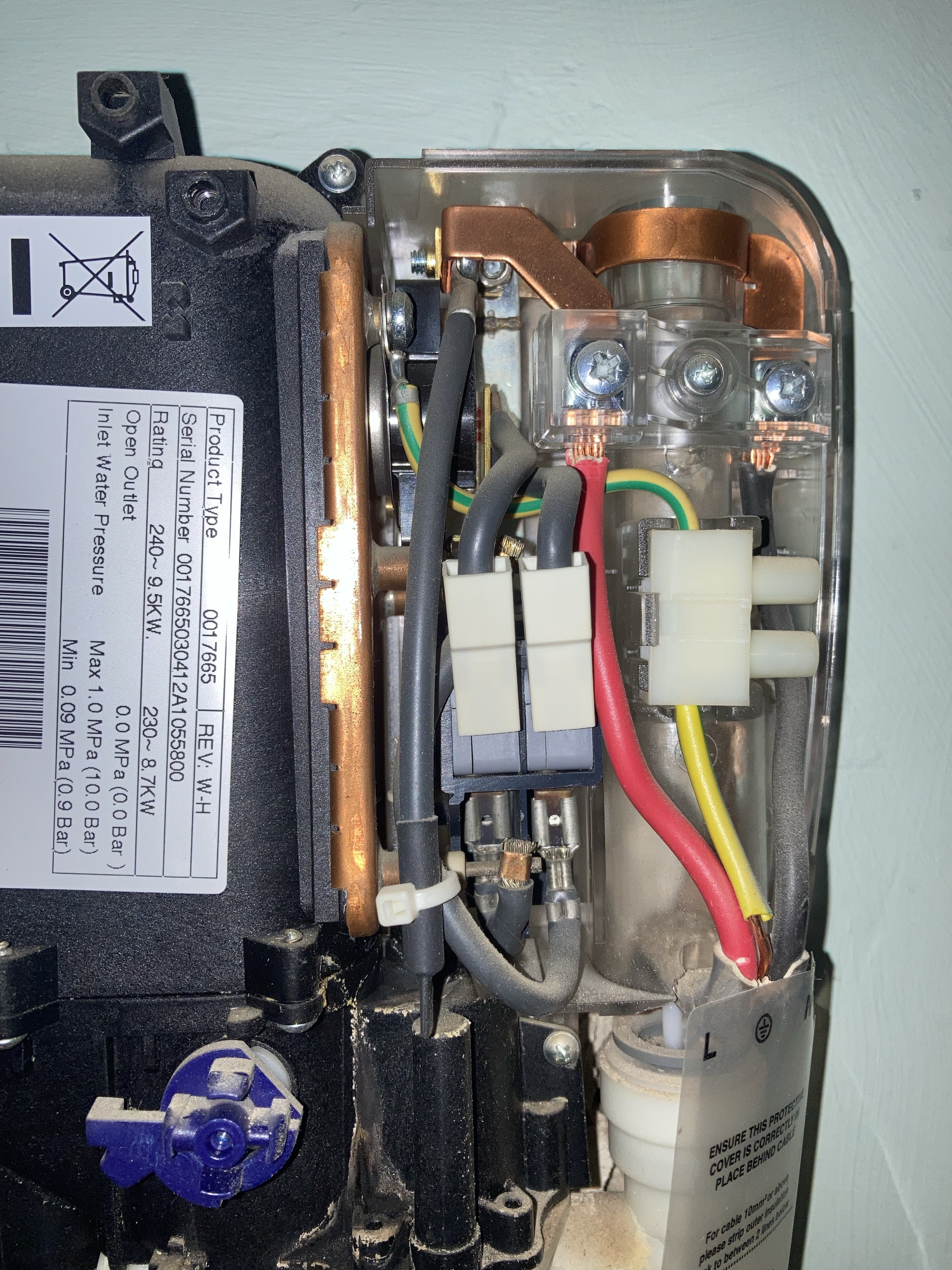 I didn't actually take a picture at the time; this picture was taken so I'd know which coloured wire goes where. Because, yes, the damn thing died last week.
Thinking positively , the replacement unit had lasted a year or two longer than the original. I'm sure that the original, as well as the replacement, should have lasted longer, though.
When the second incarnation of the shower expired prematurely, I had to decide whether to replace the shower's innards once more, or just replace the whole damn thing.
Yes, I thought it'd be easier to buy the same shower unit again; or at least it's internal workings.
Fitting took longer than I'd hoped. The compatible unit looked identical to the original, even though it wasn't.
Hopefully, it'll last longer than its predecessor. But, if it doesn't, I'll just start again.