On discovering a tap takeover in a bar in town, I mailed the brewery to question whether their beer contains fish bits.
I didn't expect a response until next week, so this was very much forward thinking, but they replied straight away. On a Saturday evening.
Anyway …
We don't use isinglass in any of our beers so they are all vegetarian friendly. Hopefully you enjoy them!
So I obviously had to go back to try one.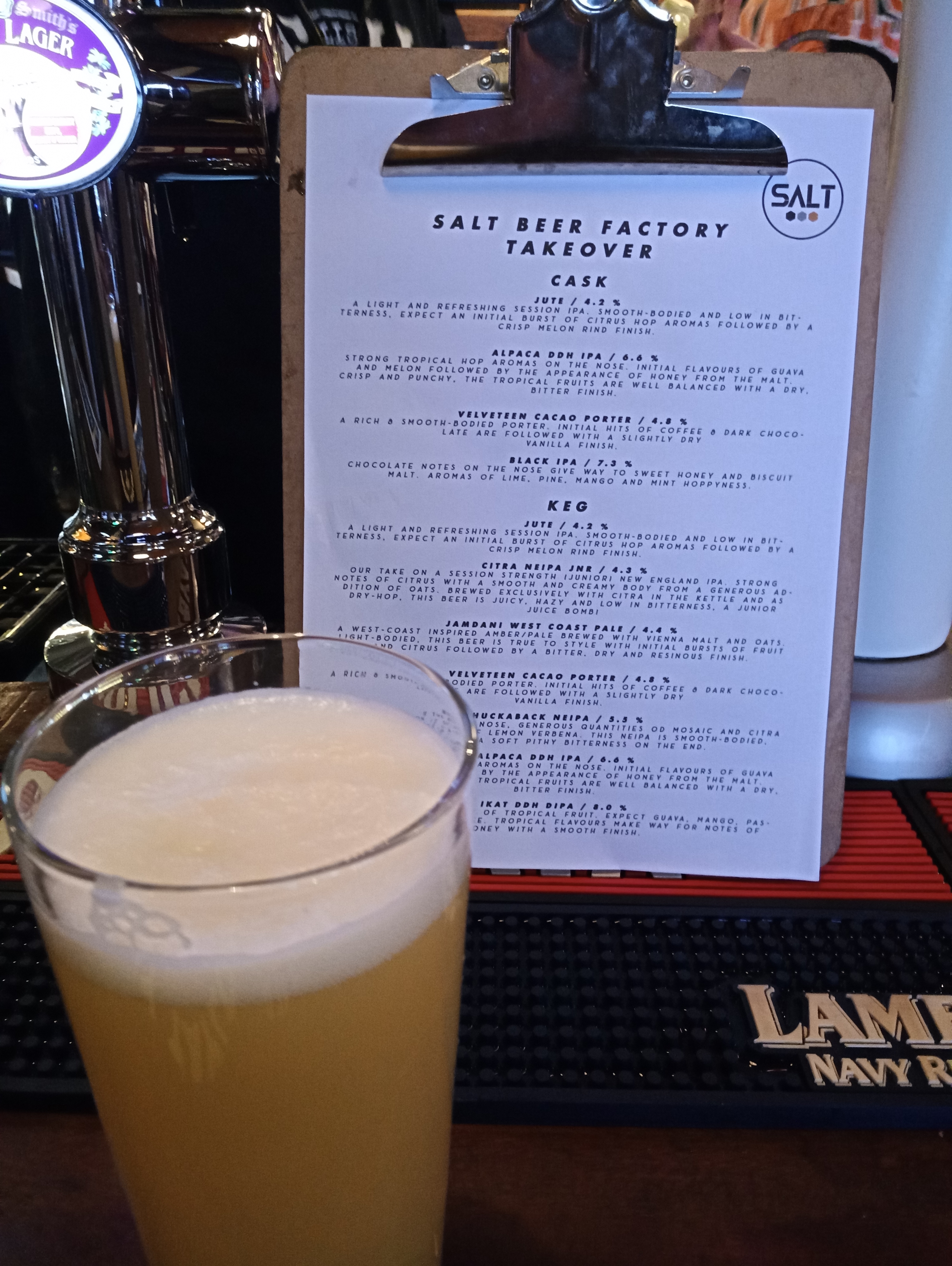 And it was gorgeous. They're based in Saltaire, which is also gorgeous, so I shall make the effort to visit their premises.