According to Wikipedia, a moment lasts around 90 seconds. Microsoft, on the other hand, has an entirely different definition. Around 20 minutes.
I've used Libre Office for several years at home, Open Office for years before that. The former comes with Ubuntu and other Linux distributions. It's free and it's very capable.
However, an offer via work led me to purchase Microsoft's offering for only a tenner. While this remains much more expensive than Libre Office, I was tempted by the price.
Unfortunately, it didn't actually take a moment to install.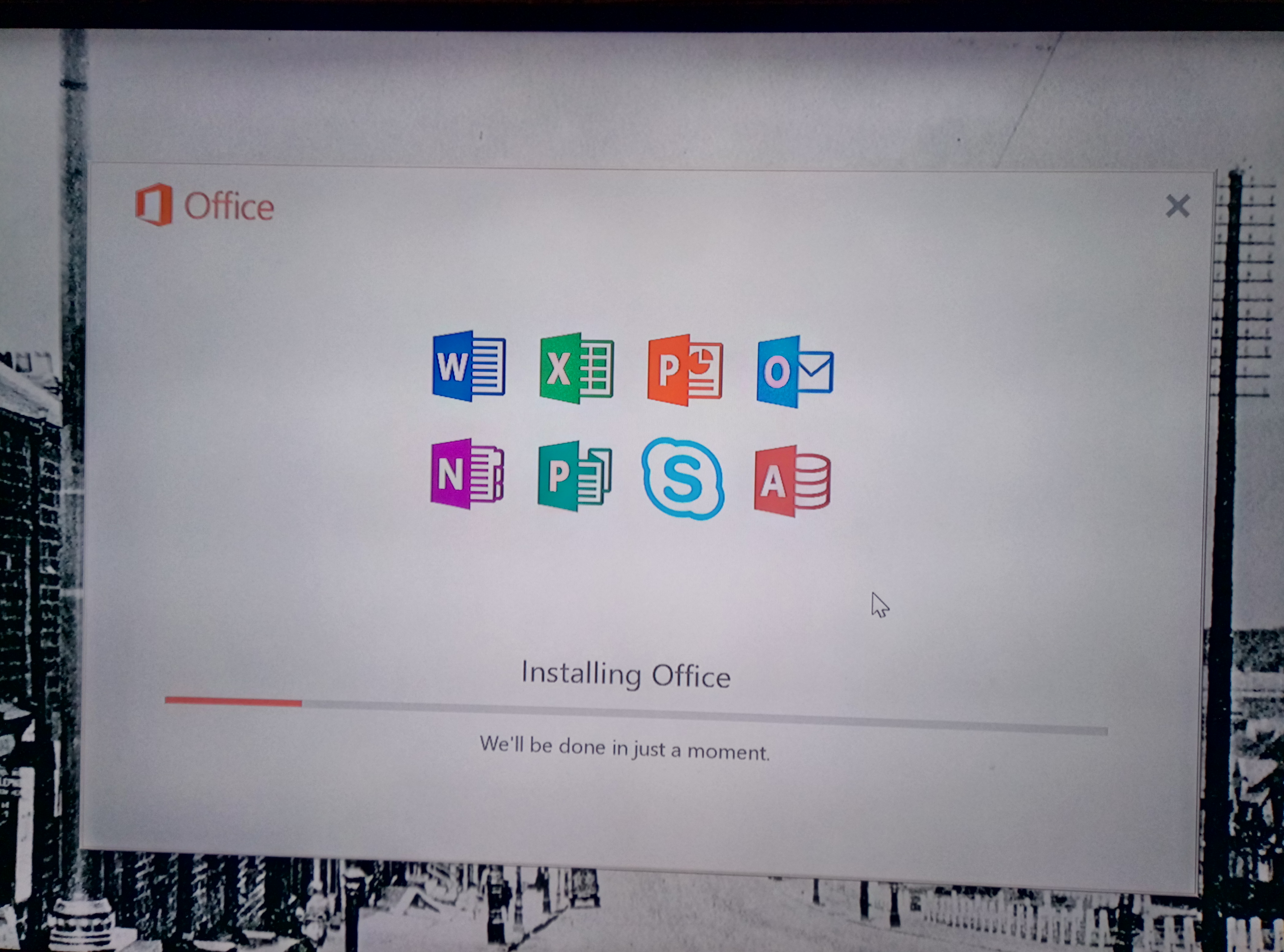 I think that in a bit may have been more appropriate a message during installation.