I've come to the conclusion that I've compounded the problem with the damp wall. Around seven years ago, I fitted a new door, creating an air (or, rather, heat) lock between the kitchen and the back door. The door wasn't exactly new, since I'd found it in a skip, but it's a nice door and it resulted in a warmer kitchen during a very cold winter.
Unfortunately, a warmer kitchen resulted in a colder rear lobby. So any damp wasn't going to dry out.
Since resuming work on the damp wall, with the new/old door remaining open, the wall's now a lot drier. More frequent use of the kitchen stove of late has surely helped too.
On close inspection, earlier this evening, I realised just how bad the dampness had been.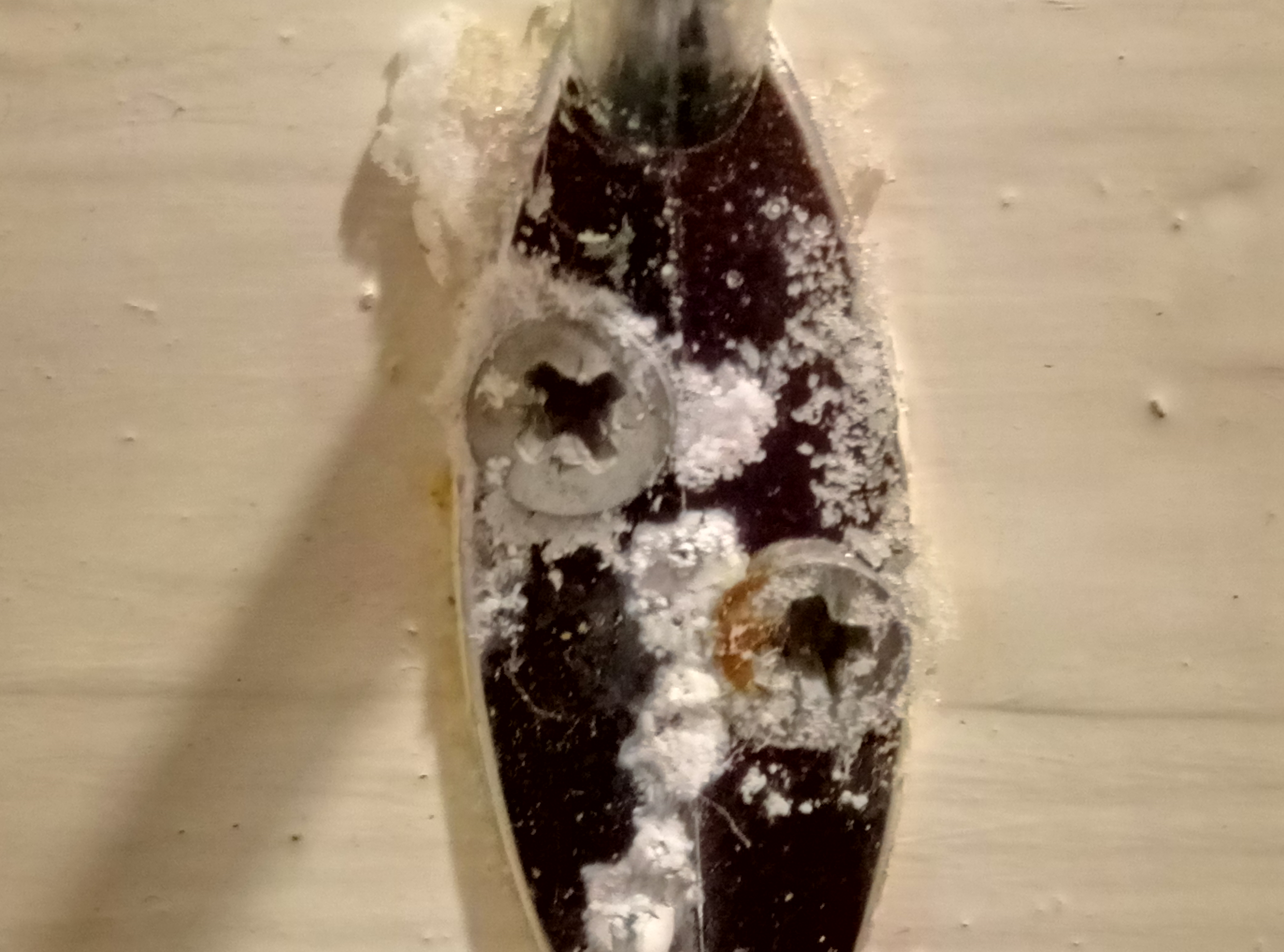 Salt crystals. Blue ones too.