Today is bin day on the hill and our bin is out, awaiting the bin truck.
Unfortunately, there is a big hole outside our house, so I'm uncertain as to whether our (very full) bin will be emptied today.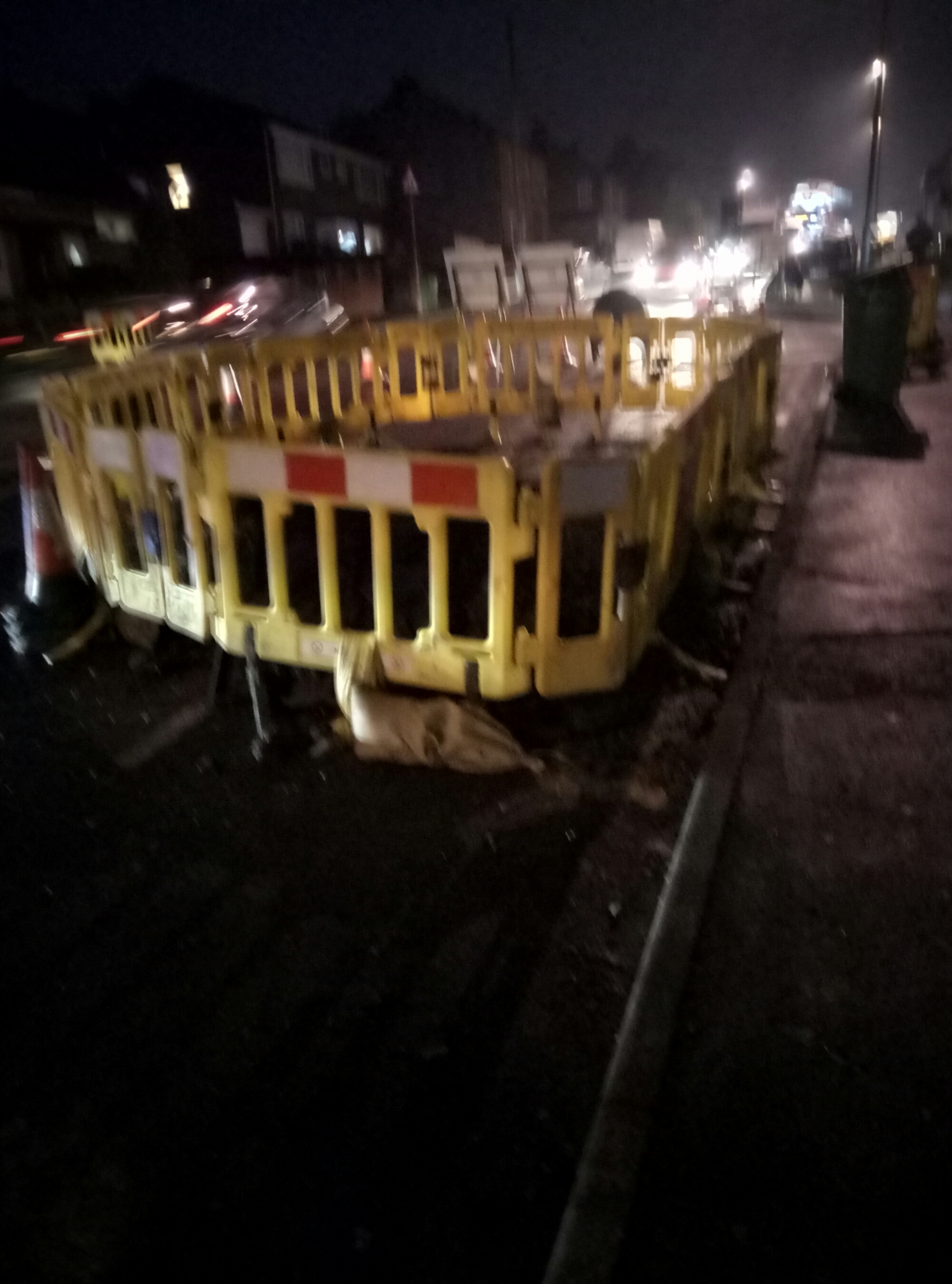 Yes, I know the picture's blurry, but I'd a bus to catch and I needed some money from the cash machine first (for John the plumber).
I needn't have rushed though; the hole has its very own traffic lights, so things aren't moving very quickly.