I've a thing about apple trees. I had a great one in the garden of my old house (until my ex cut it down).
I planted one in the garden of our current abode a few years ago; even made a really good batch of cider from it two of three years back.
However, last summer's project (a summer house) takes up a larger than expected piece of the garden. The summer house only exists as foundations right now, since pub and garden life don't work well together.
Still, with a new LID* for the summer house of August this year, a decision needed to be made as to whether the foundations should be reduced in size or the apple tree removed.
Sadly, concrete is tougher than tree, so the apple tree is no more.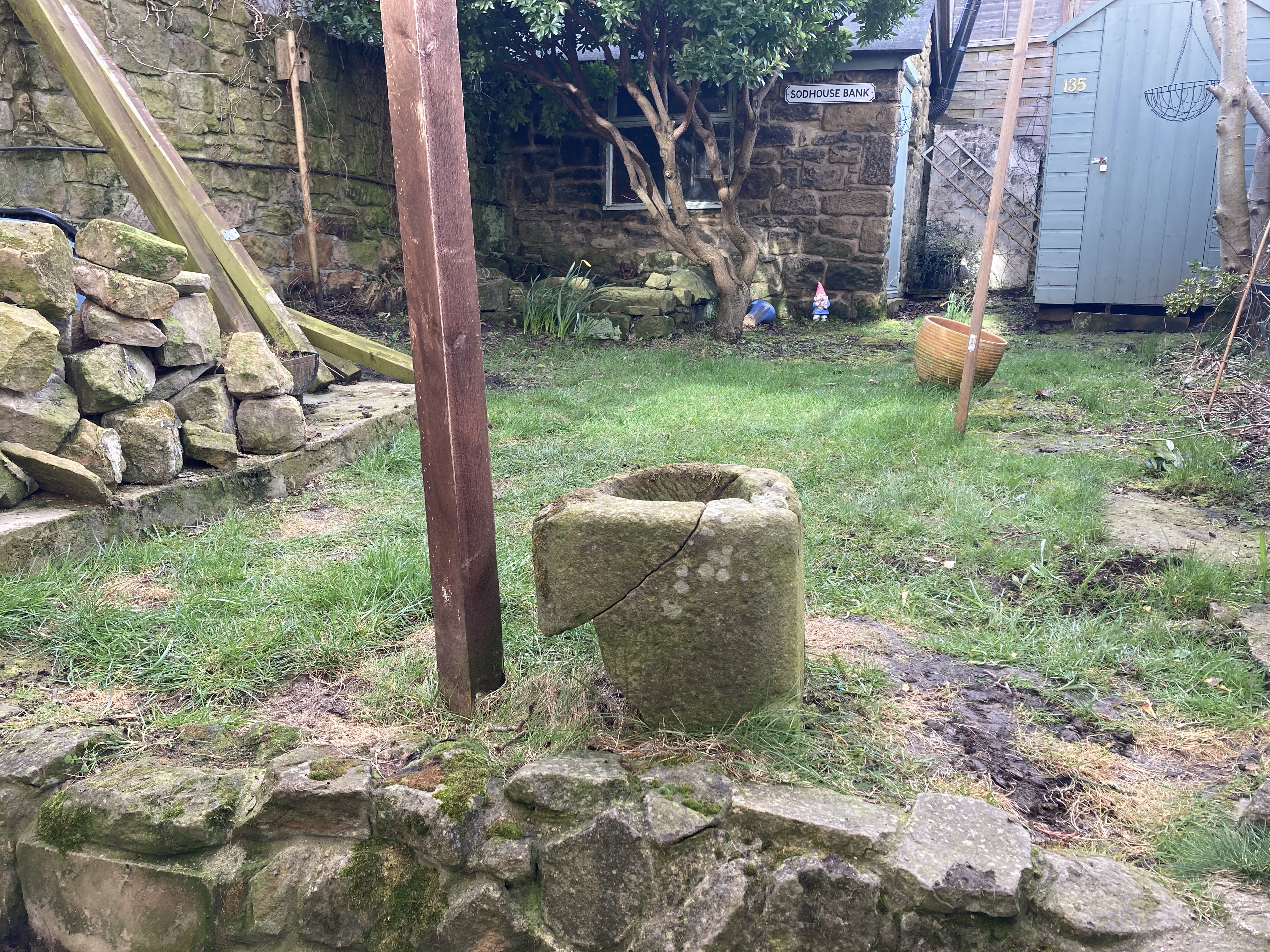 Yes, I know the garden's a bit of a state.