We did the family stuff in Peterborough last night/today. Obviously that involved some favourite pubs. Here's the dog with a glass of wine in one.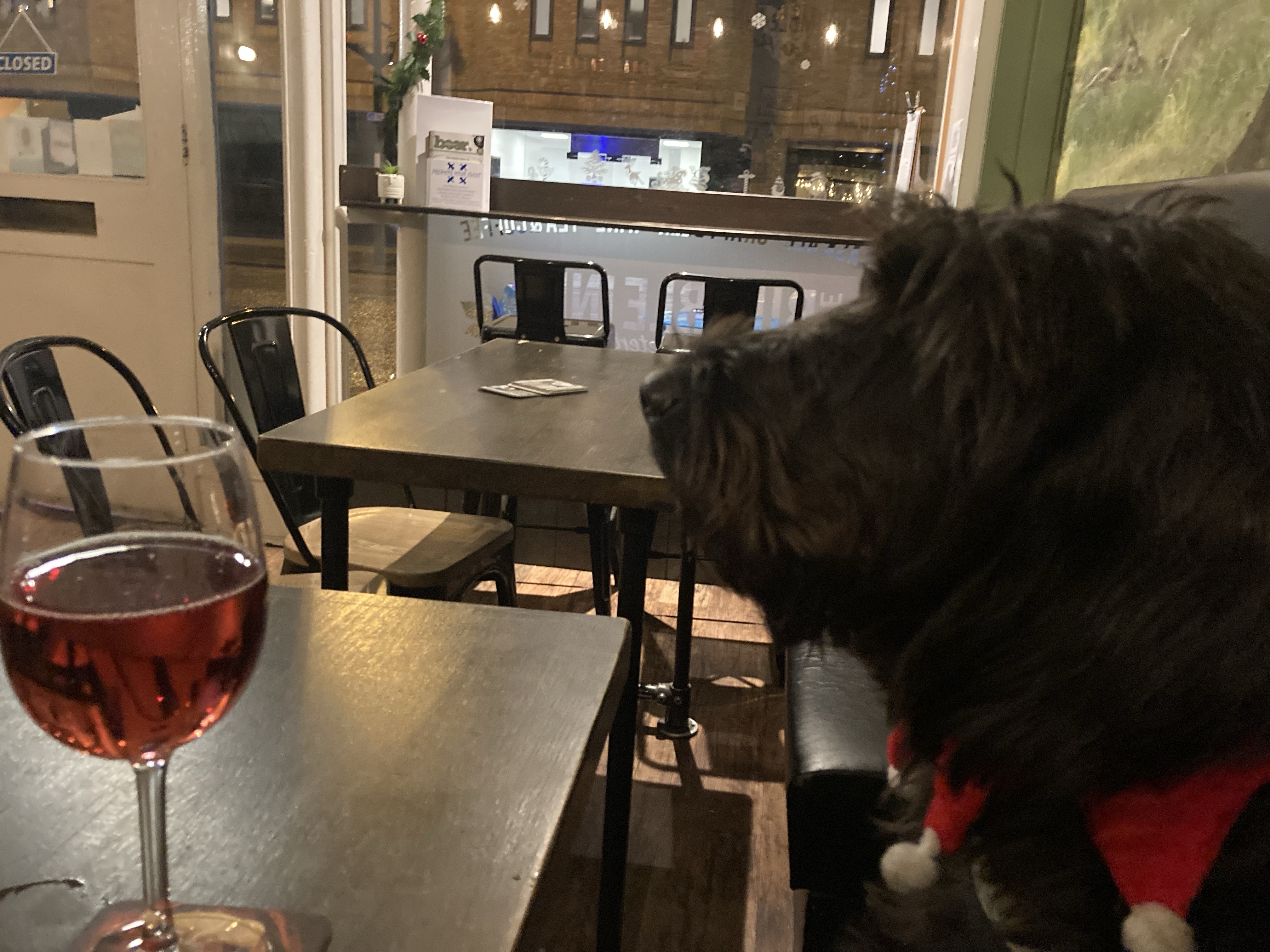 This evening has been spent in Kings Lynn. We particularly enjoyed the Nip and Growler.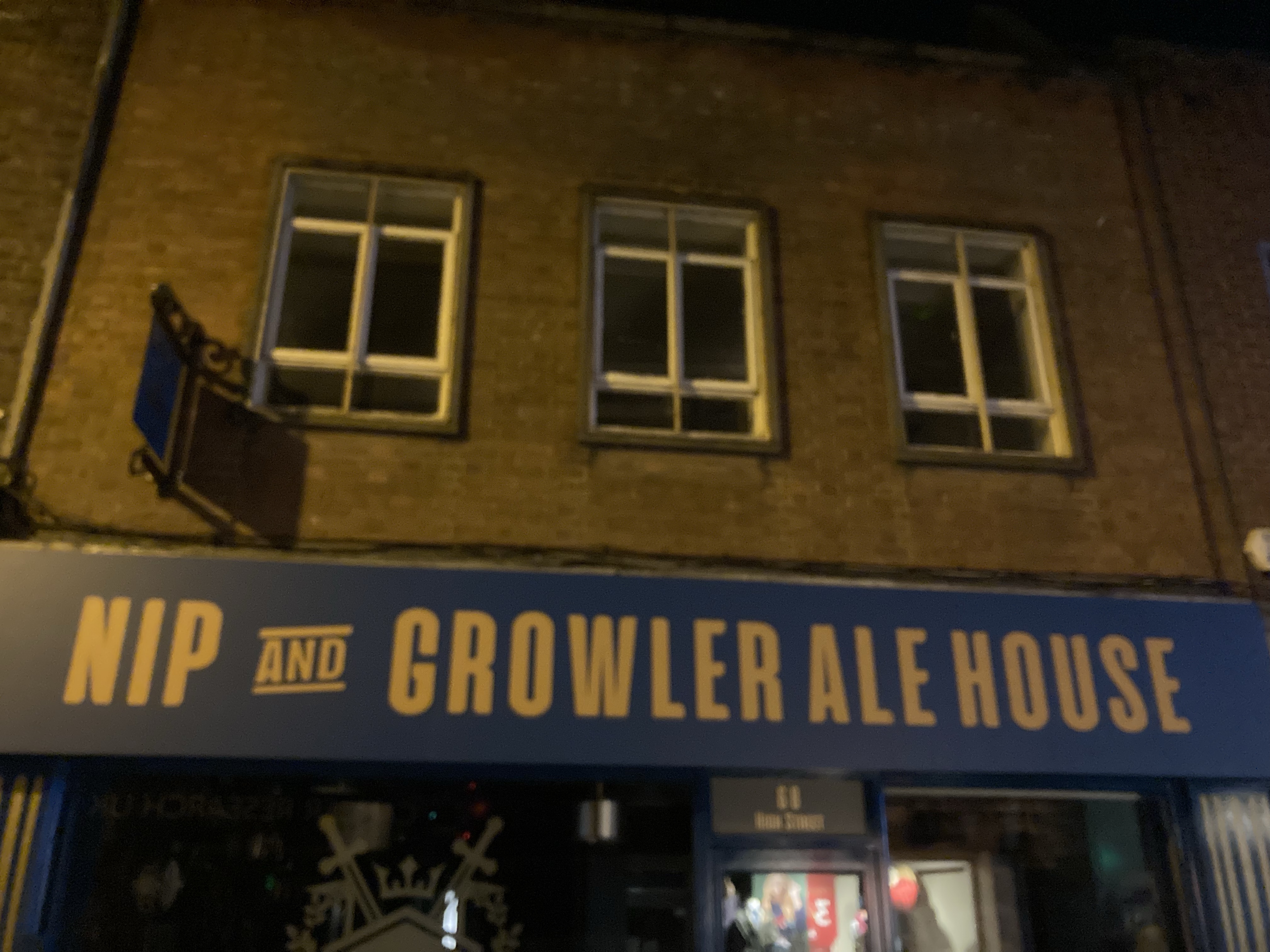 Where the dog enjoyed a great pint of black IPA and a decent pilsner.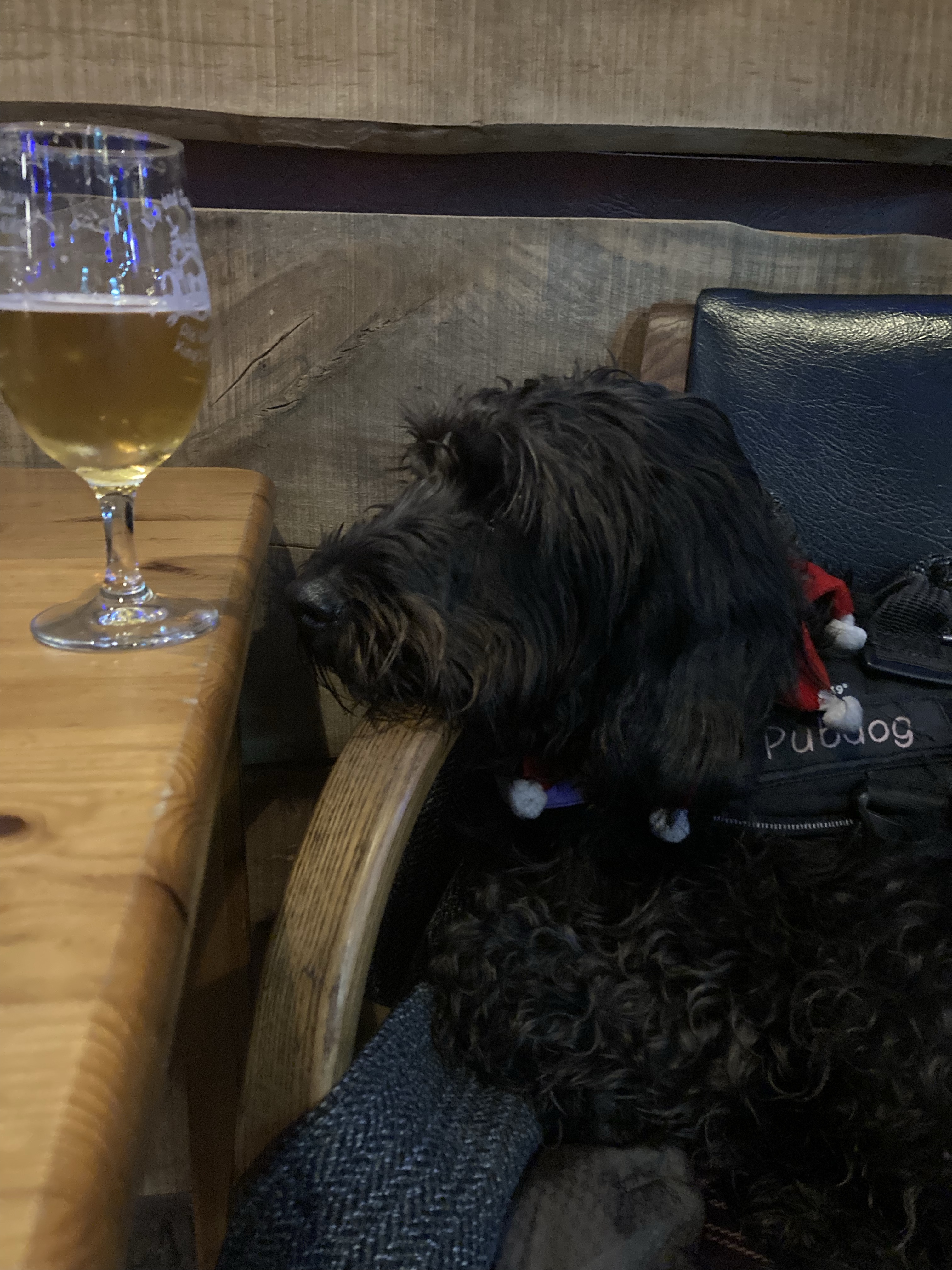 Kings Lynn; a very pretty place. Well worth a visit, although it's a bit sparse on good pubs with proper beer.