Yesterday afternoon, we paid a visit to the second hand furniture shop in Ouseburn. Where we bought a rather nice mid-Victorian side table. It's small, but solid mahogany and quite heavy. A bargain at £40.
This was followed by late lunch in the Ship Inn.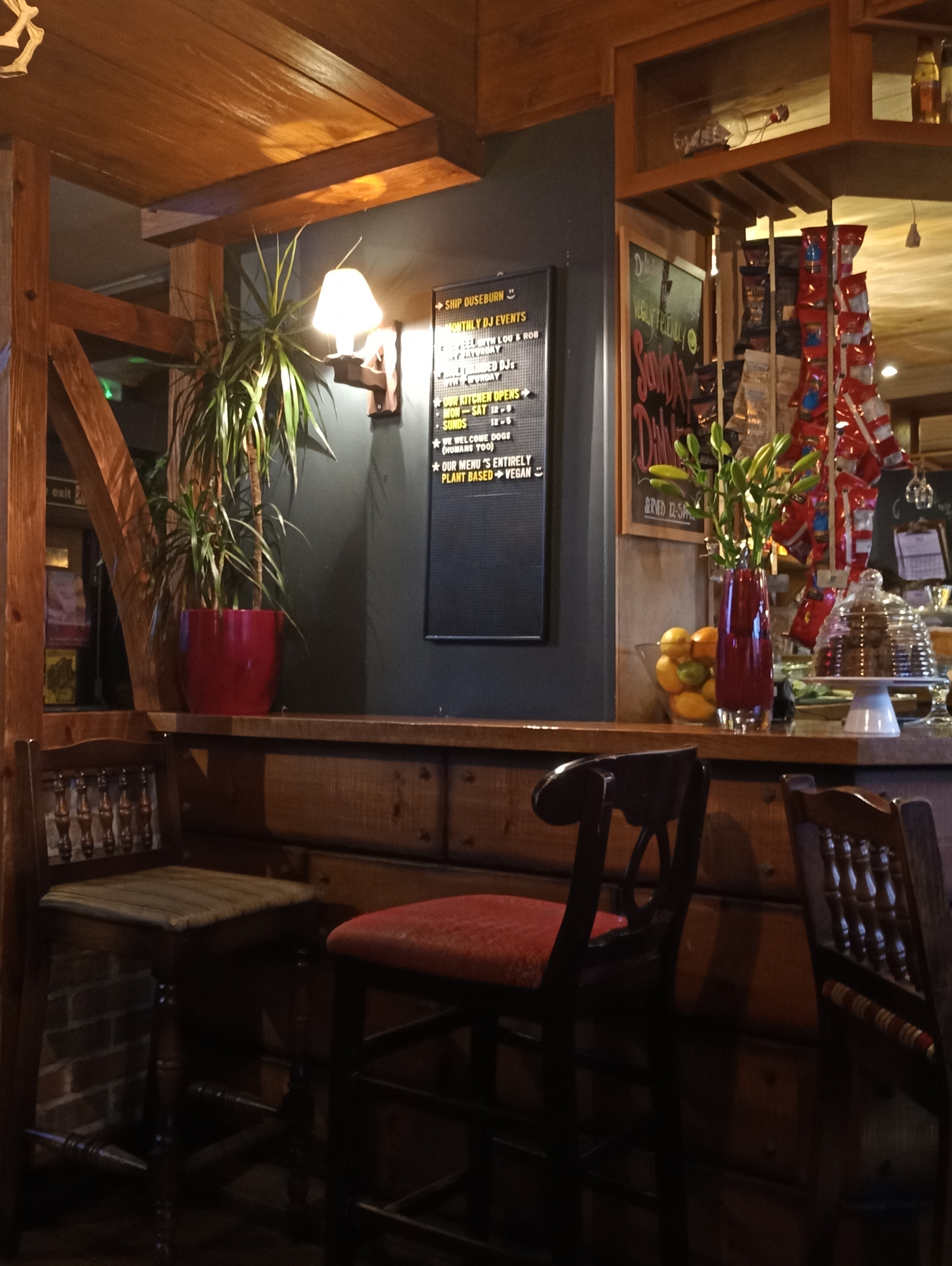 Although this picture might give the impression that the place was quiet, the opposite was the case. It's great to see a vegan pub doing so well. The food was, as usual, really nice.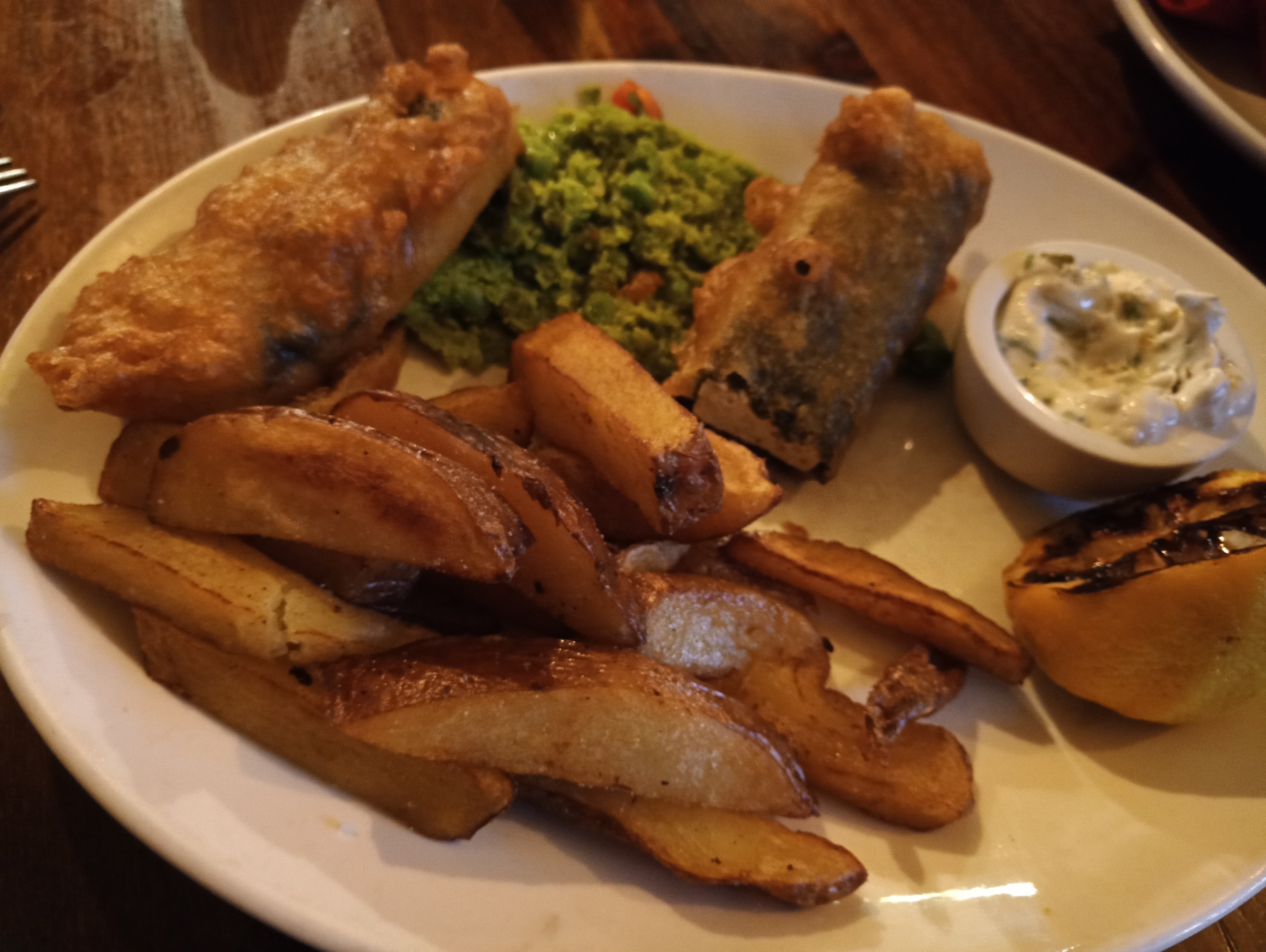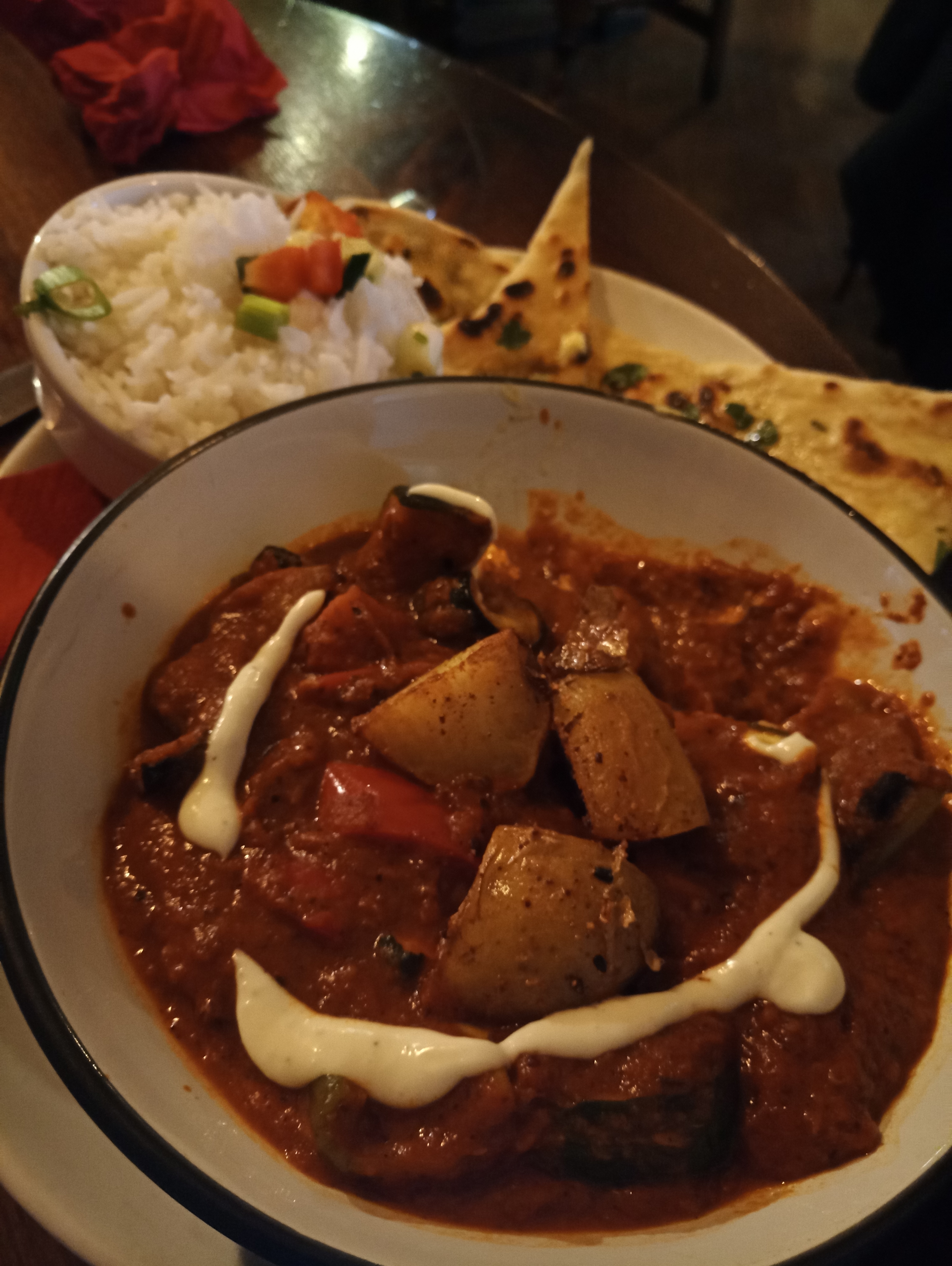 And I had a pretty good Oakham IPA, the first ever pint of an Oakham beer I've tried. And the first I've come across that didn't contain fish.
Then there was tine for a pint in the Cluny before heading home.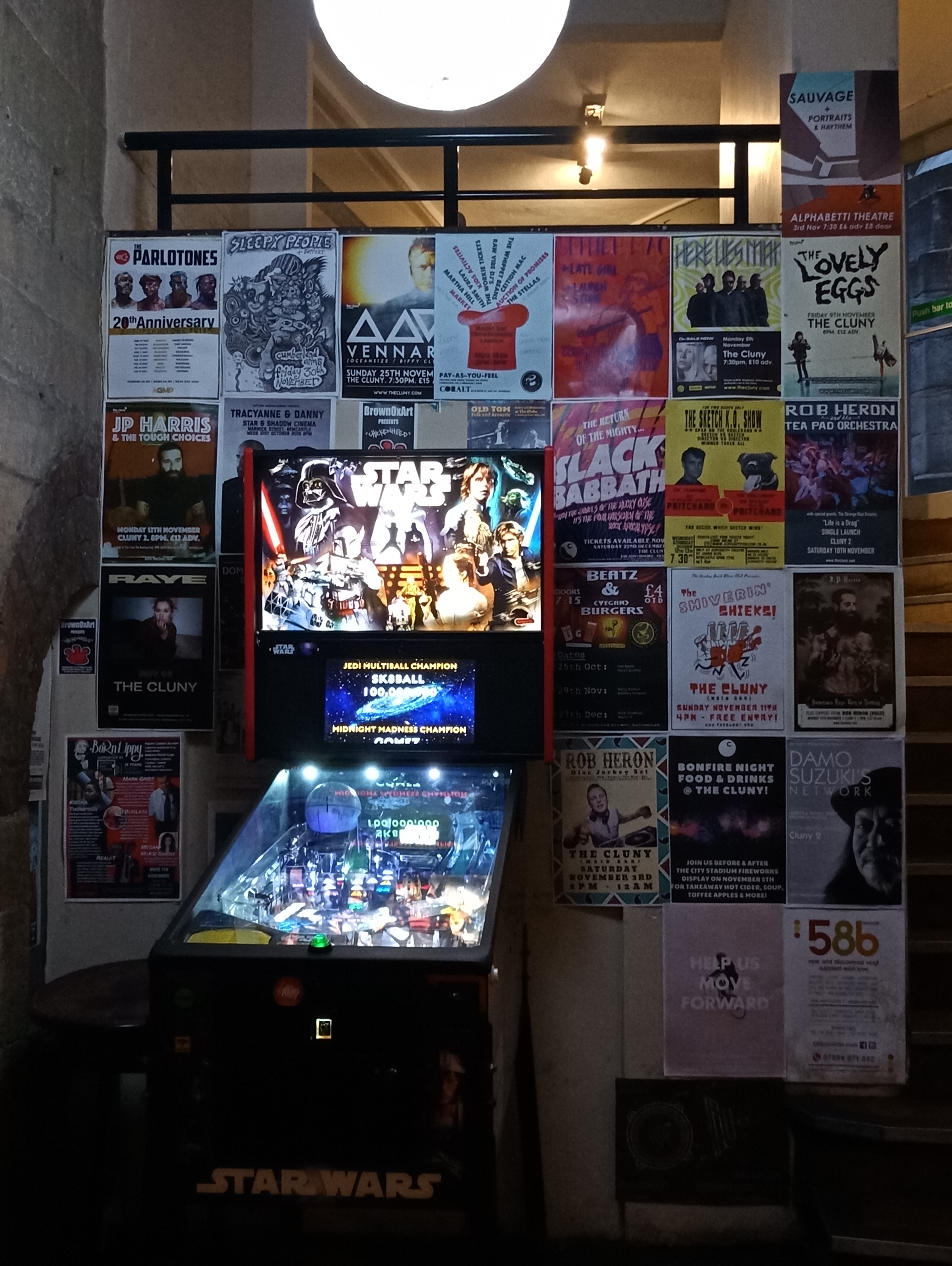 Where I spotted a Lovely Eggs poster, for next Friday's gig (top right).
And a Shiverin Sheiks poster, for next Sunday afternoon. We'll be there too.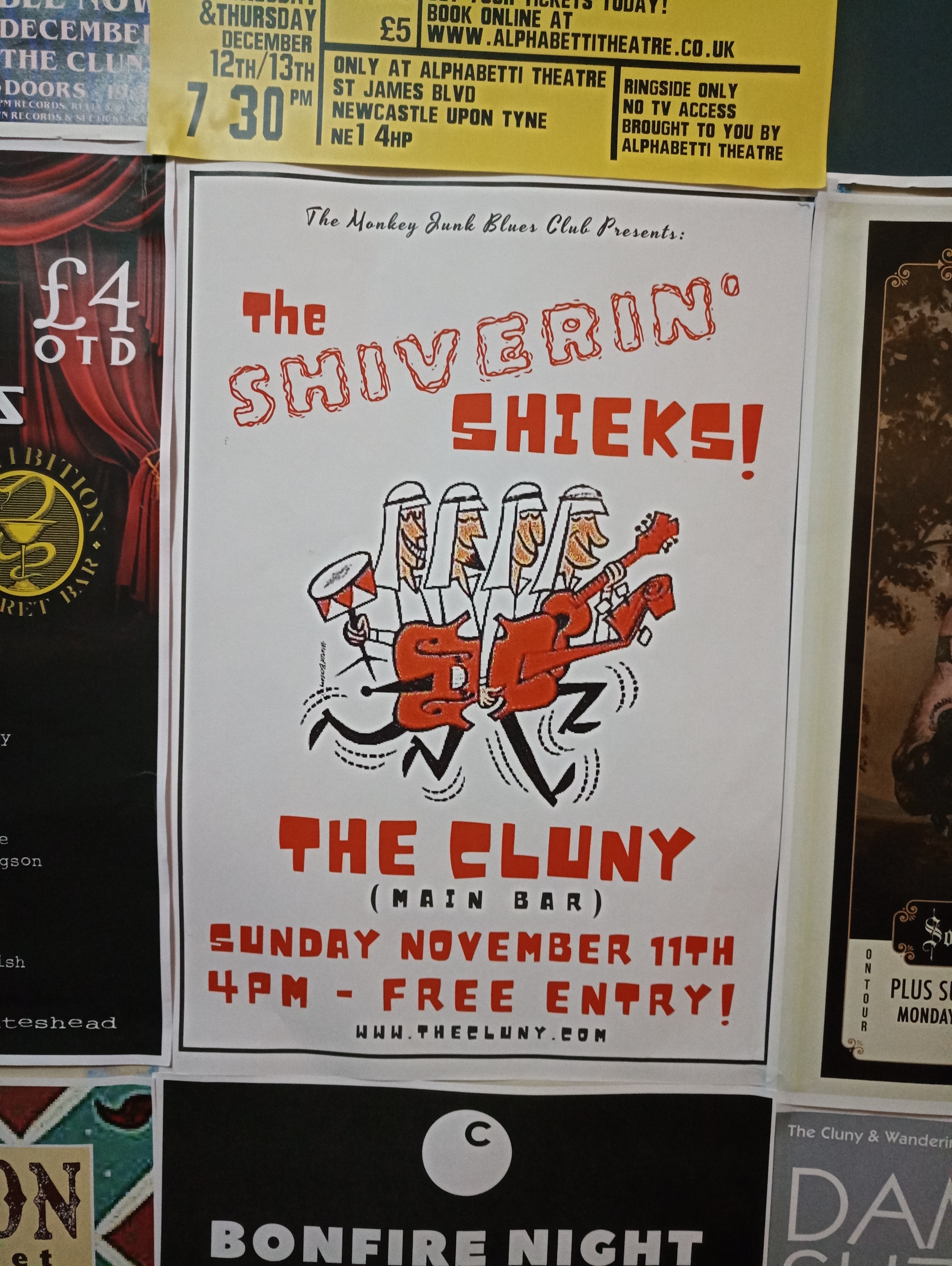 Today was largely spent plastering, which wasn't as much fun as yesterday.