Well, the past couple of days were pretty unusual. The BBC's Inside Out team were filming in the pub for a programme about how hard it is to run an independent bar.
The team (Chris, Andrew and Phil) we're great, particularly presenter Chris Jackson who kept on working behind the bar when he was no longer being filmed.
The day was so busy, there was little time to take pictures.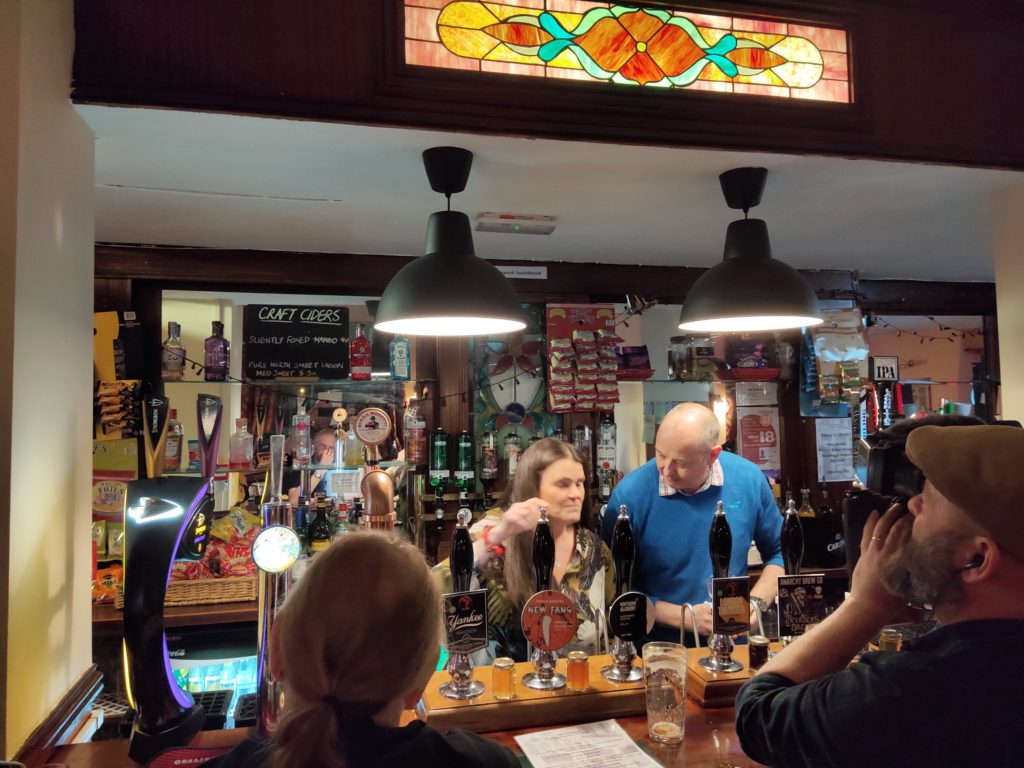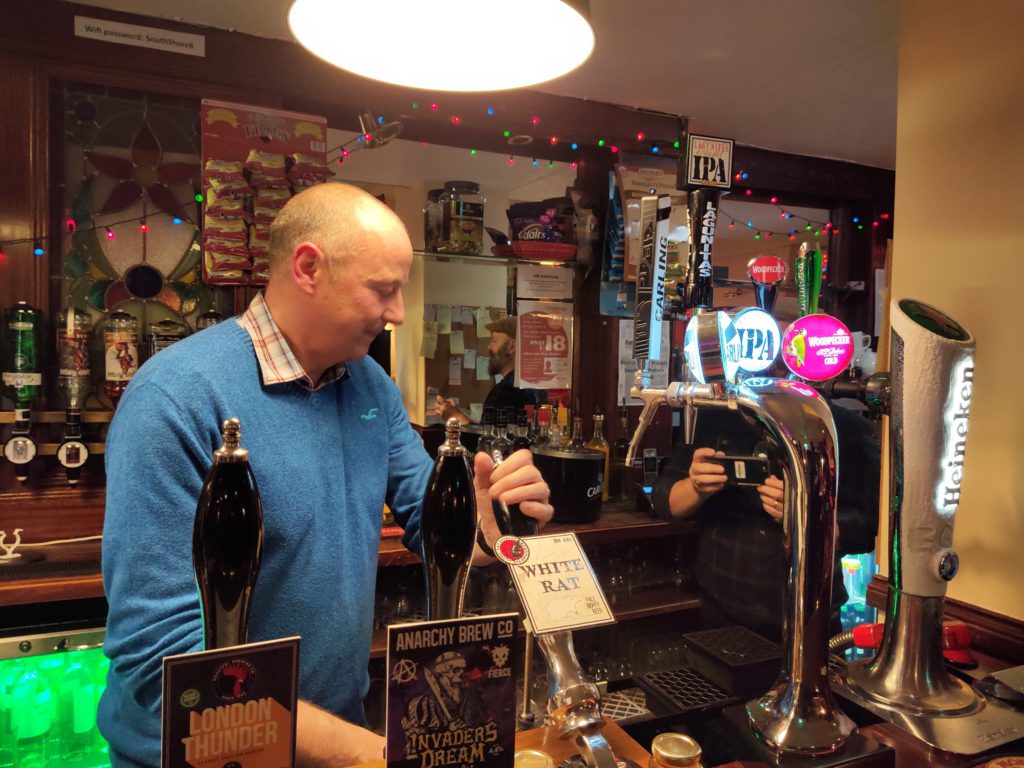 What we'd not expected was that the team would be such a nice bunch of people.
There was obviously a serious theme to their visit; running a pub isn't easy, particularly one that that wasn't surviving when we bought in. However, after a few months, there's light at the end of the tunnel.
The programme will be shown on BBC1, on 10th February.