This is day three of fog. How is it that virtually the whole of the UK had nice weather over the weekend while it was dank and miserable here?
To illustrate, a picture of my street this morning.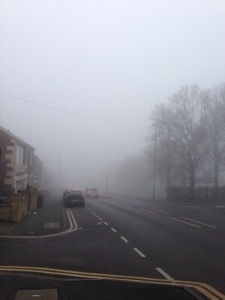 As a result of the weather, I hardly left the house. But a nice fire meant that the house was snug.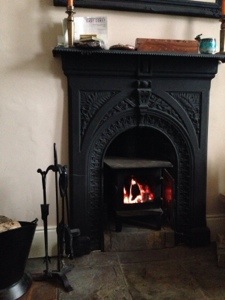 Actually, most of my weekend was spent messing about with computers. But the new computer is now up and running and the old one (which isn't old at all) has been relocated to another room. It had been destined for the bin, but I managed to find the cause of its regular blue screens.
There's not a lot inside a computer these days.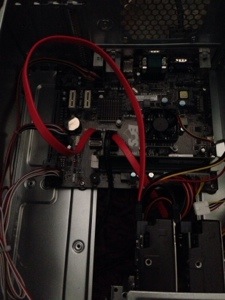 >