During Glastonbury 2014, I think, my beloved and I checked out the shop (then near the viewing hill) selling hammocks. Well, they were't trying to sell them, but up to four people at a time could try one out.
Naturally, we needed to remove our wellies first. We were instructed as to how we should board our chosen hammock (sideways, sitting down, rather than lengthways, since these were the traditional, huge, Mexican variety).
And, like everyone else else, we loved it.
Afterwards, we searched for the most beautiful hammock, which we purchased. Unfortunately, that did mean that we needed to carry our new purchase for an hour or two until we could deposit it in our tent.
We used the hammock just two or three times that summer. My beloved's 80+ year-old Dad liked it a lot too.
It's not that we'd forgotten about it. We were either doing something else or, when we had time, the weather was rubbish.
So, after melting while doing some gardening in silly temperatures this afternoon, I dug the hammock out. It's still beautiful.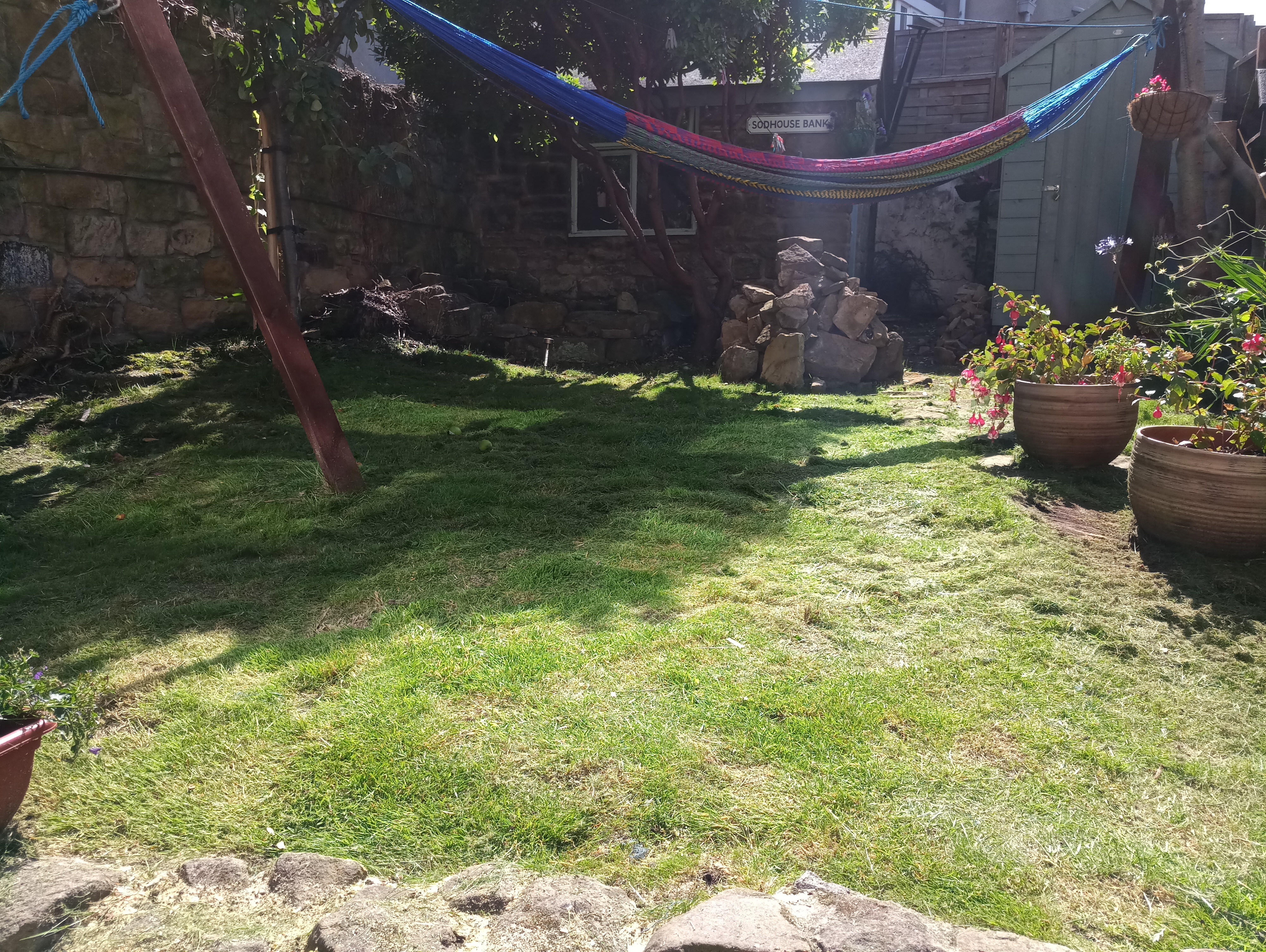 I'm in it right now. With a beer and a decent book.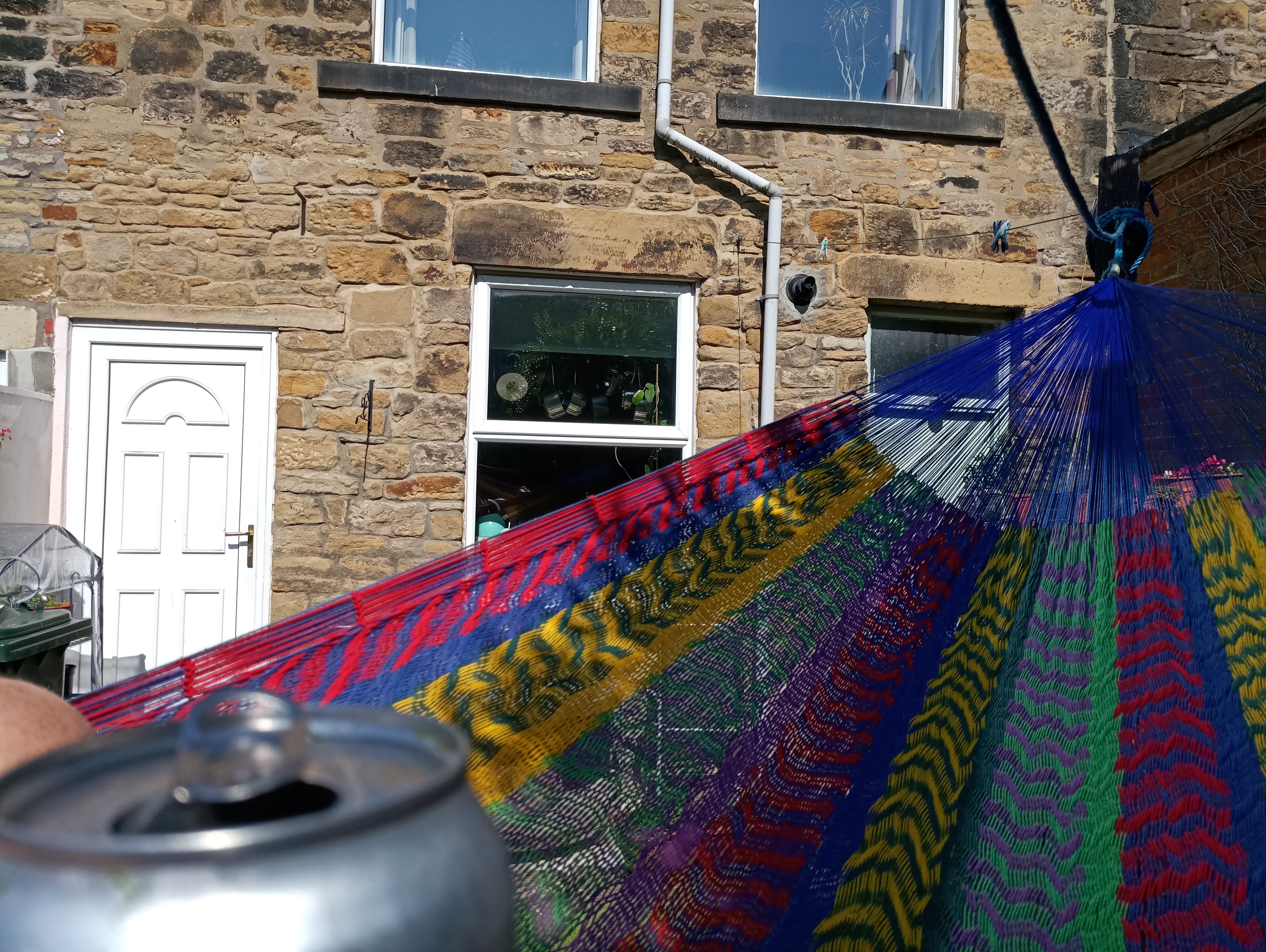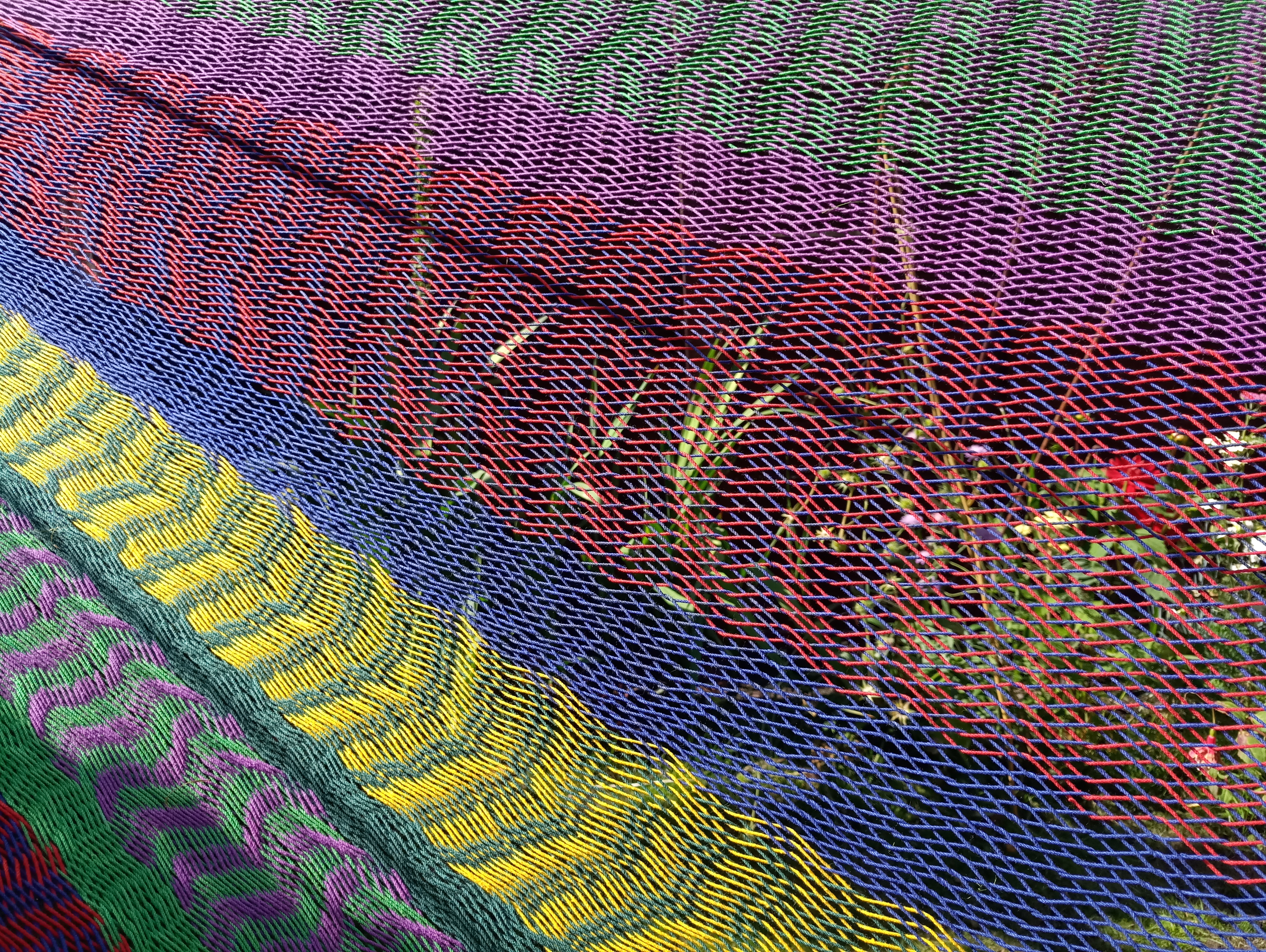 Just great.