I must confess that I suspected a hoax when my youngest daughter told me that E, Mark Oliver Everett of Eels, appears in a new Netflix series, Love.
Naturally, curiosity got the better of me and, sure enough, there he is in episode four.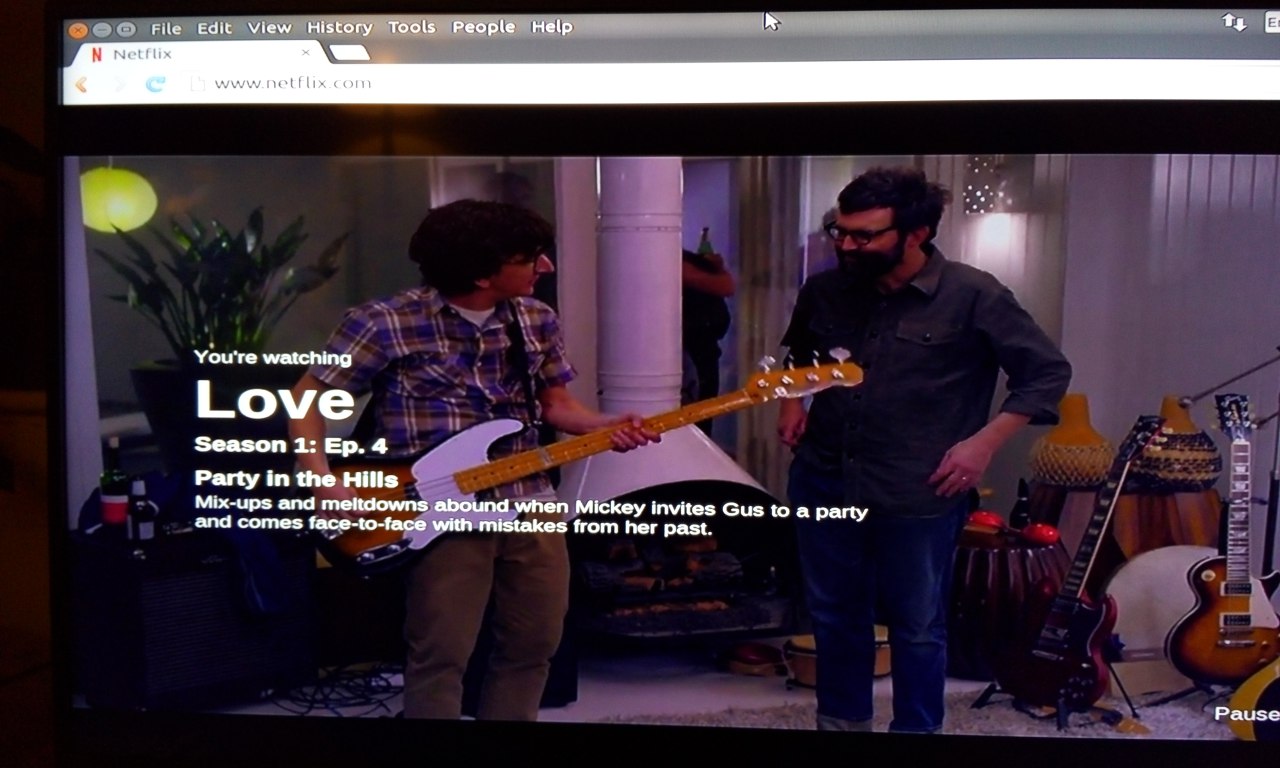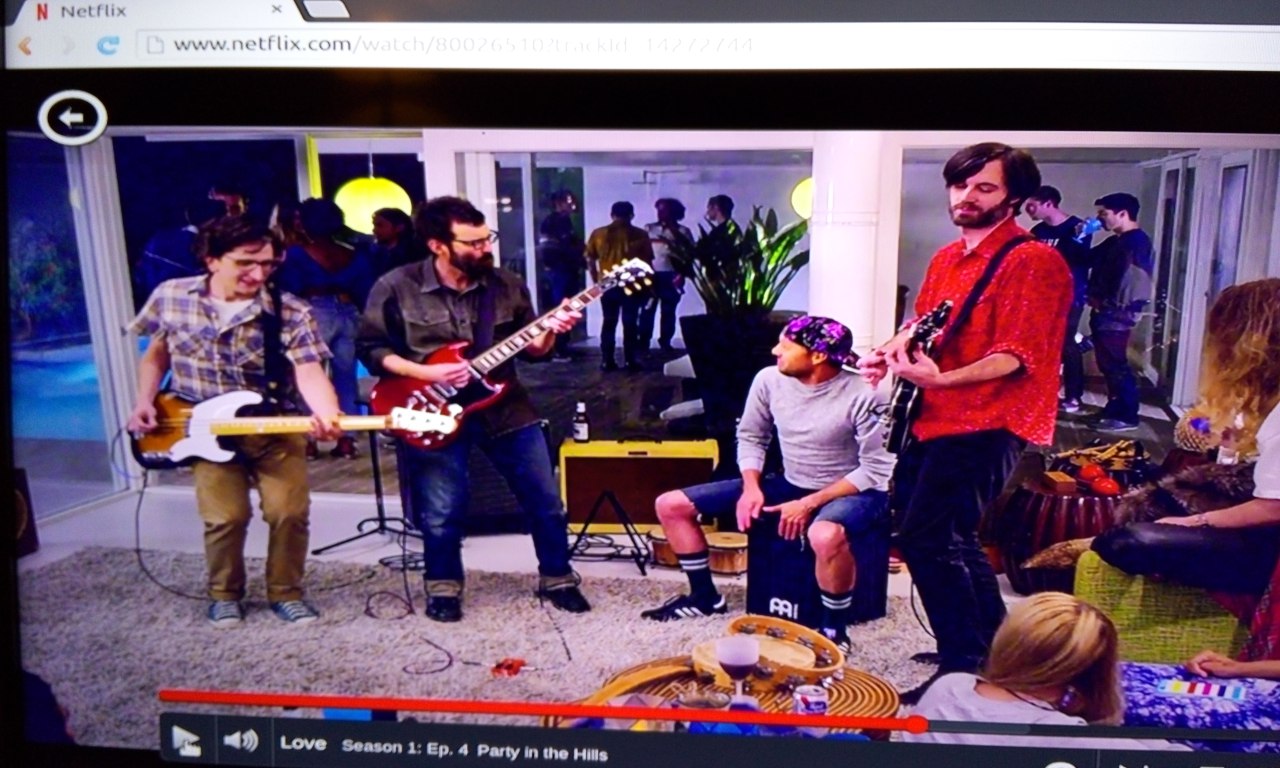 He doesn't exactly act in this scene, but maybe he's branching out a little. I'll say now that I didn't watch the first three episodes.