My feeble attempt at doing some shopping in Nottingham hasn't exactly been productive. However, my (vegetarian/vegan) pint of Magpie Best in the Crafty Crow is quite delicious.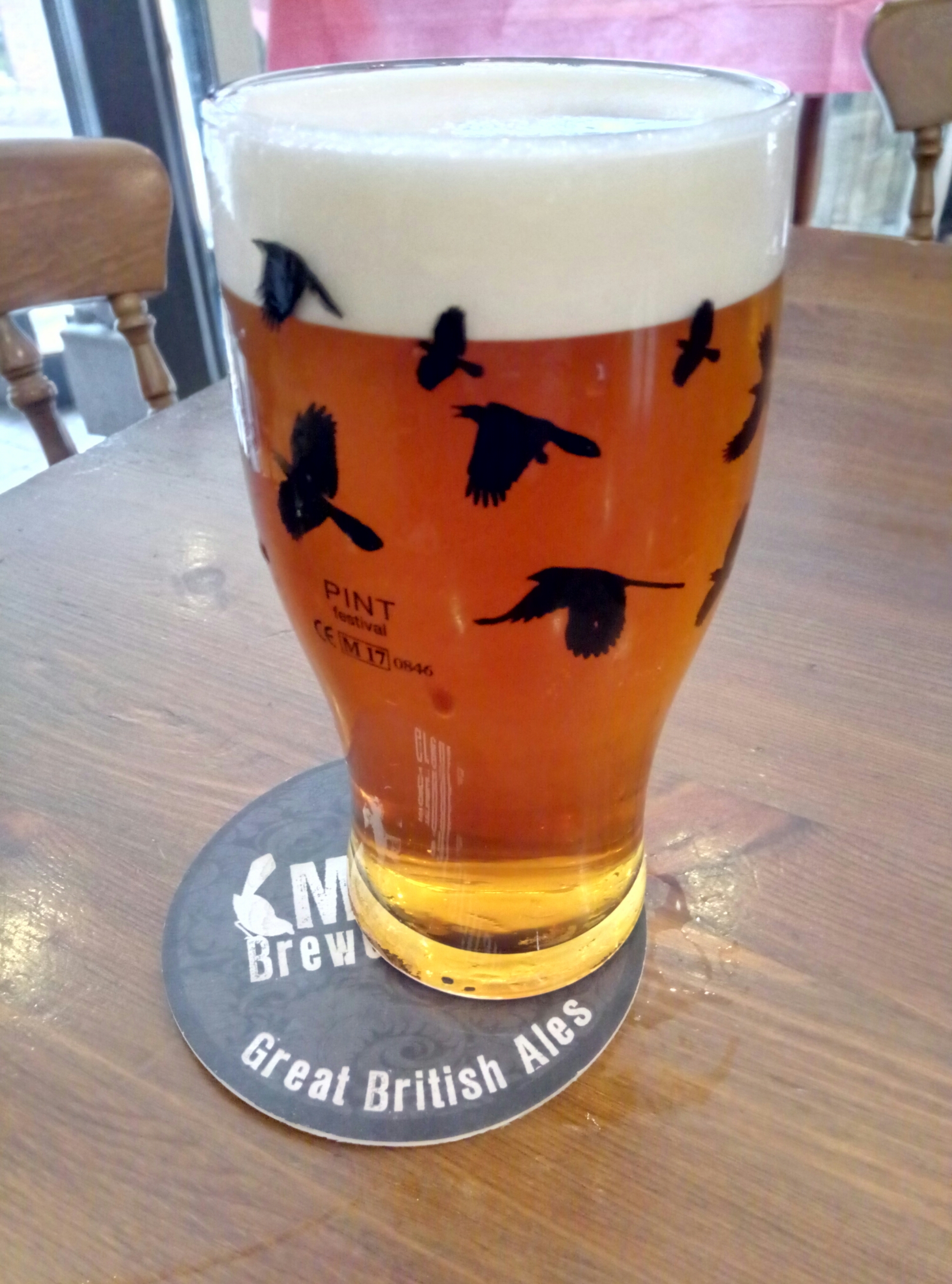 Apparently, this pub, run by the Magpie Brewery, is the big brother of the Doctor's Orders micropub.
It's rare to find unfined beer on hand-pull, so I'm hoping I come across their beer at home.
While I'm here, I may as well sample the cherry breakfast stout.
Addendum: the cherry stout is smokey and fruity, very nice.
Addendum II (is that allowed?): Following a filmed pancake interview, the pub staff took pictures.